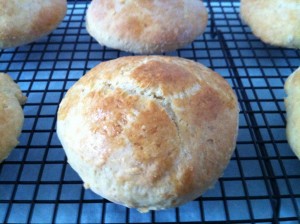 I hope your Easter Sunday is going well. I have been feeling in the mood for scones. When Matthew was growing up, his mother used to make these quite a bit. They are a perfect treat with afternoon tea, or just as a dessert on their own.
Dough (yields 8 healthy sized scones):
2 cups unbleached all-purpose flour (plus more for dusting)
1/2 teaspoon salt
1 teaspoon baking soda
2 teaspoons of cream of tarter
4 tablespoons butter (cut into tiny cubes)
1/2 cup + 2 tablespoons milk
2 1/2 tablespoons sugar
1 large egg beaten (plus an additional egg to egg wash the tops before baking)
Whipped cream (essential for topping):
1 cup heavy whipping cream
2 tablespoons of sugar
1/4 teaspoon vanilla extract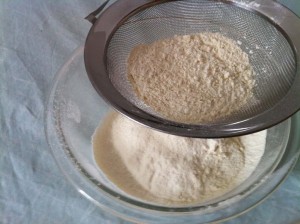 First, I preheated the oven to 400 degrees (you will find me starting off the same in most recipes, hehe). Then I took and sifted my dry ingredients; flour, salt, sugar, baking soda, and cream of tarter.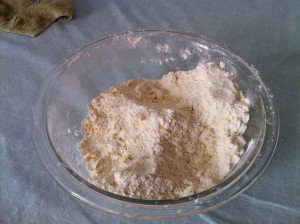 Once sifted, I rubbed in my cubed butter until the mixture was a nice flaky and crumbly texture. I then made a well in the center and slowly added in my milk and one beaten egg, until a light spongy dough formed just firm enough to handle.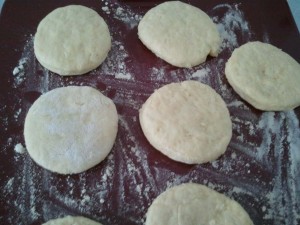 Once my dough had formed, I placed it onto a lightly floured surface and then I kneaded it gently, removing any cracks. I then rolled out my dough to a one inch thickness and used a drinking glass to cut out my rounds (I did not have a circle cutter, but this worked just as well). Once I had my scones cut out I placed them onto my floured bread stone and glazed them with my egg wash. I placed them onto the top rack of the oven for 15 minutes until golden brown.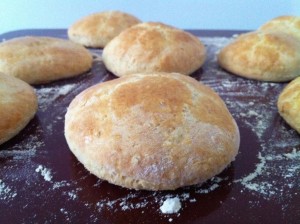 Using a hand mixer I placed my heavy cream in a mixing bowl and beat it for about 4 minutes
I then added the vanilla and sugar and beat the mixture until stiff peaks started to form. Stiff peaks are when you pull out the mixer and should see a well defined peak on the end of each beater.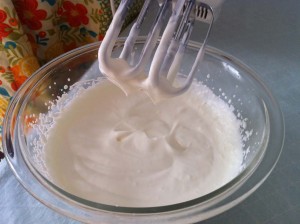 To serve, cut a scone in half lengthwise. Then smear a bit of your favorite jam or fruit preserve across each half. On top of that, add a healthy dollop of your whipped cream.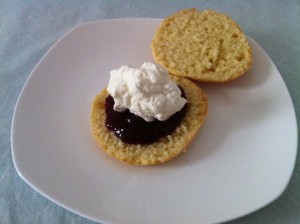 You will know you have added the perfect amount of whipped cream by making sure that it kisses the tip of your nose when you go in for the first bite.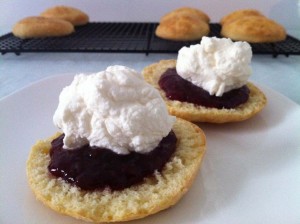 These are amazing and just the perfect balance of sweetness and with the added toppings it made for a great dessert. A must try for anyone with a sweet tooth! Stay tuned because on Wednesday, I will share what I made for easter dinner.