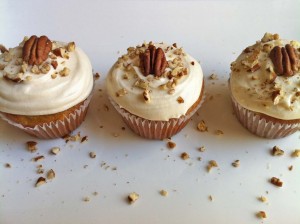 Matthew and I head into Manhattan for meetups in the evening quite often. Sometimes, we like to stop for a treat before heading home. About 2 weeks ago we were passing by Magnolia bakery and decided to stop in. I chose the peanut butter cupcake with jelly filling and Matthew chose the hummingbird cupcake. While the PB&J cupcake was good it was the hummingbird cupcake we couldn't stop talking about. It was so yummy with a great cream cheese frosting.
So what is hummingbird cake? It seems the origin of the name has many theories of explanation. One theory I do enjoy is that with each bite this cake will make you "hum" with delight! I would describe this cake as a tropical banana bread, with pecans, and cream cheese frosting. I wanted to add a bit of my own flair so I made a brown sugar cream cheese frosting to top it off.
Ingredients: (yields 24 cupcakes)
3 cups flour
1 1/2 teaspoons cinnamon
1 teaspoon baking soda
1 teaspoon salt
1 1/4 cups vegetable oil
2 cups sugar
3 eggs room temperature
2 teaspoons vanilla
2 cups banana mashed
1 (8oz) can crushed pineapple with juice
1/2 cup pecans chopped medium fine + more for topping (finely chopped and whole)
I preheated the oven to 350 degrees and lined my muffin tin with paper liners.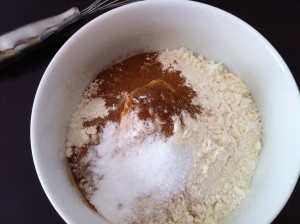 In a large bowl I whisked together 3 cups of flour, 1 1/2 teaspoons of cinnamon, 1 teaspoon of baking soda, and 1 teaspoon of salt. I set that aside.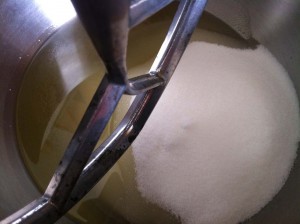 In a mixer bowl, I added 2 cups of sugar and 1 1/4 cups of vegetable oil. I mixed that together until combined.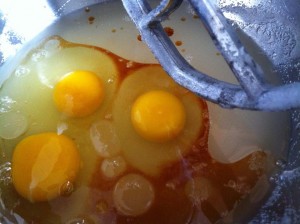 Then I mixed in 3 eggs and 2 teaspoons of vanilla.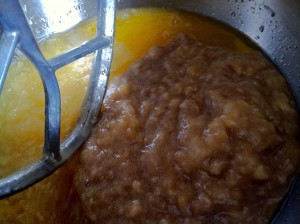 Then I added 2 cups of mashed banana and one entire 8 ounce can of crushed pineapple. I mixed that until incorporated.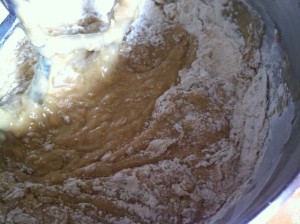 I added the dry ingredients in three equal parts and I made sure to scrape down the bowl after each addition.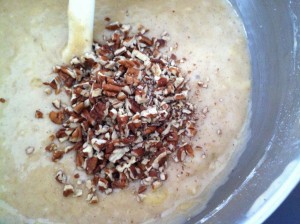 Lastly, I folded in 1/2 cup of chopped pecans.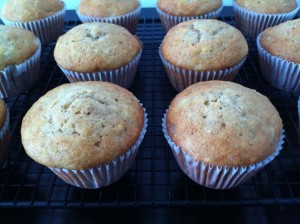 Then I placed my batter into my muffin tins and baked them for about 20 minutes making sure to rotate half way through. A toothpick inserted into the center should come out clean. After the short trip through the oven, I let them cool on a cooling rack.
Brown Sugar Cream Cheese Frosting:
2 sticks of unsalted butter softened and cubed
1 8oz cream cheese softened and cubed
3 1/2 cups of confectioners sugar
4 teaspoons dark brown sugar
1/4 teaspoon vanilla extract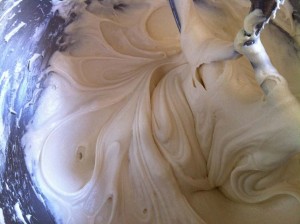 For the topping, I wanted to make something slightly different, but this is a pretty standard cream cheese frosting. I mixed together 2 sticks of unsalted butter and 8 ounces of cream cheese until nice and smooth. I added 4 teaspoons of dark brown sugar mixing until incorporated. Then I added in 3 1/2 cups of confectioners sugar and beat until smooth and no lumps remained. Lastly I added in 1/4 teaspoon of vanilla extract and mixed that one final time.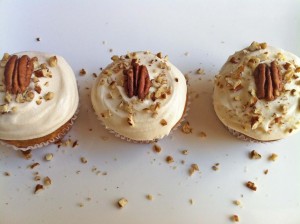 I topped the cooled cupcakes with some frosting and some finely chopped pecans. I added some whole pecans on top for added decoration.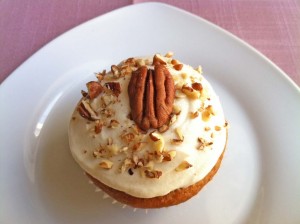 At first bite, Matthew and I knew that we had hit a home run with this cupcake. It is pleasantly sweet and has great banana flavor, without being overpowering. The pineapple adds a tropical refreshing twist while the pecans add great flavor and texture. Of course, whats not to love about cream cheese frosting topping the whole show.