Orange Ricotta Chocolate Chip Muffins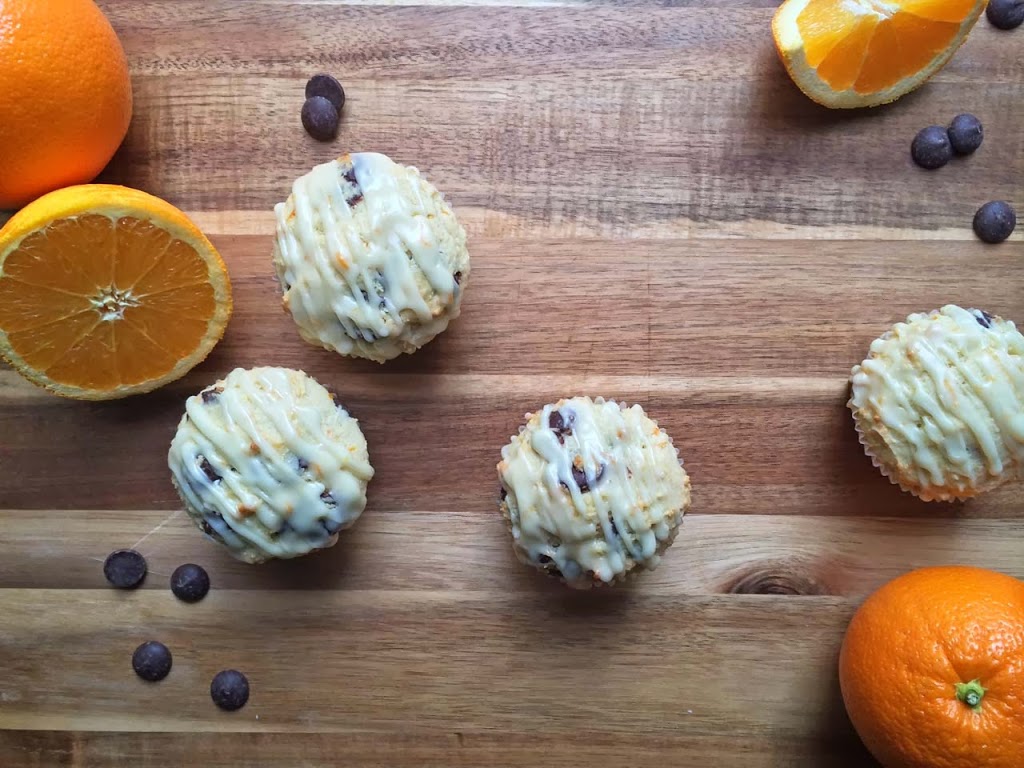 Citrus and Chocolate for breakfast…I am so there. Oh, did I forget to mention that these orange chocolate ricotta muffins get topped with a sweet orange citrus glaze? I know these sound a bit to decadent to be called a muffin, but they do have fresh orange in them and were baked in a muffin pan if that counts.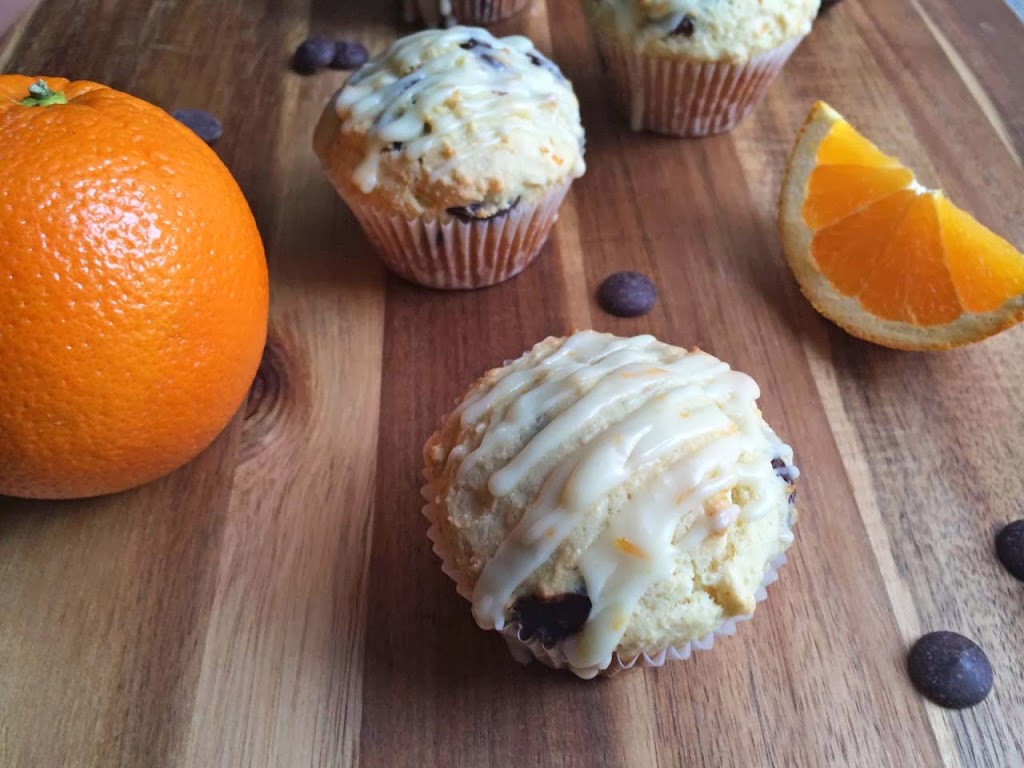 These muffins, from twopeasandtheirpod.com, are packed with a nice bright orange flavor, and a tender crumb compliments of the ricotta cheese and of course studded with bittersweet chocolate chips.
Ingredients: (yields 12 muffins)
2 cups of all-purpose flour
1/2 teaspoon of baking powder
1/2 teaspoon of baking soda
1/2 teaspoon of salt
1 cup of sugar
zest of 1 orange
1/2 cup of unsalted butter, room temperature
1 cup of ricotta cheese
1 egg, room temperature
1 tablespoon fresh orange juice
1 teaspoon of vanilla extract
1 cup of bittersweet chocolate chips
Glaze Ingredients:
1 cup confectioners sugar
1/2 teaspoon orange zest
2 tablespoons of fresh orange juice
Directions:
Preheat the oven to 350 degrees and line a muffin tin with paper liners.
In a large bowl whisk together the flour, baking powder, baking soda, and salt. Set aside.
In a separate bowl add the sugar and orange zest. Using your fingers rub together the sugar and the orange zest.
Using a electric mixer, beat the butter and sugar with zest until light and fluffy. About 2 minutes.
Add the ricotta cheese and beat until smooth. Beat in the egg, vanilla and orange juice until just combined.
Add the flour mixture and mix until just combined. Make sure not to over mix. Stir in the chocolate chips.
Using a cookie scoop or spoon evenly divide the batter into the muffin cups.
Bake for 18-20 or until a toothpick inserted into the middle comes out clean.
Let the muffins cool completely.
Once the muffins have cooled completely make the glaze.
In a small bowl whisk the glaze ingredients together and drizzle over the cooled muffins. Allow the glaze to set and then enjoy!