Almond Butter Chocolate Chip Cookies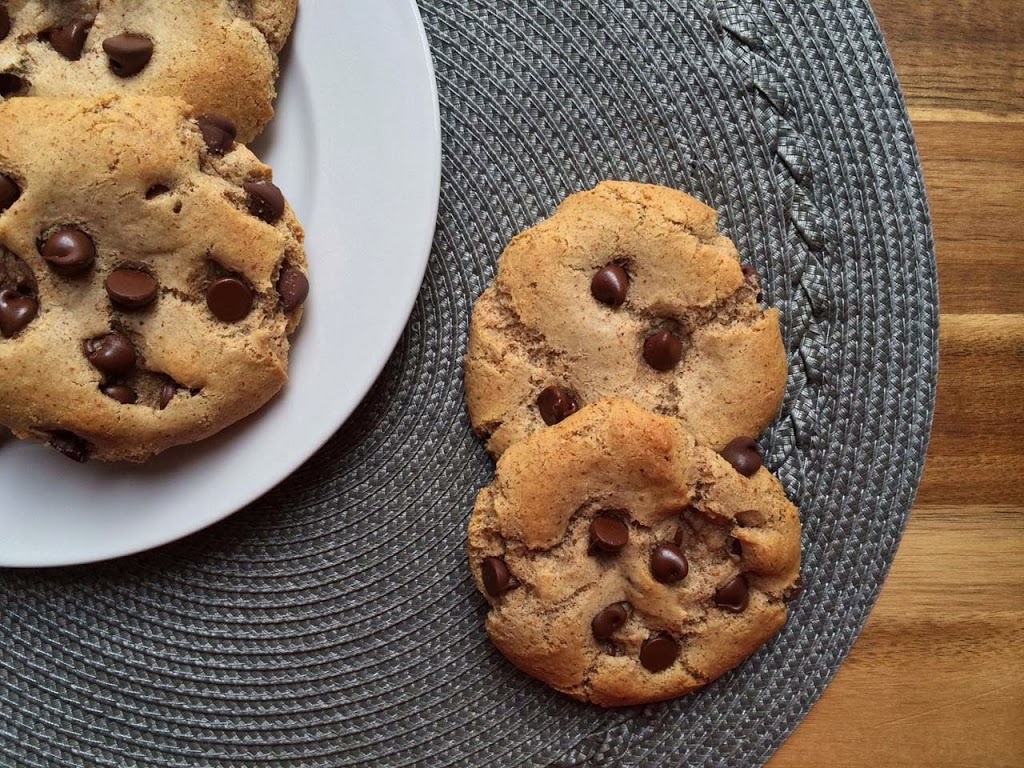 Are you ready for this five ingredient one bowl wonder that is the almond butter chocolate chip cookie? Well I sure am. The special thing about these cookies is that they are made without any flour or butter.
I was a bit skeptical about using so few ingredients and cutting out the butter and flour. I was not sure that these cookies would still have that great crispy and chewy texture that I adore. Well, lets just say that the first bite of these cookies put those fears to bed! Crisp edges and a soft chewy center with a great nutty almost butter flavor from the almonds. Lets not forget those melty semi sweet chocolate chips throughout.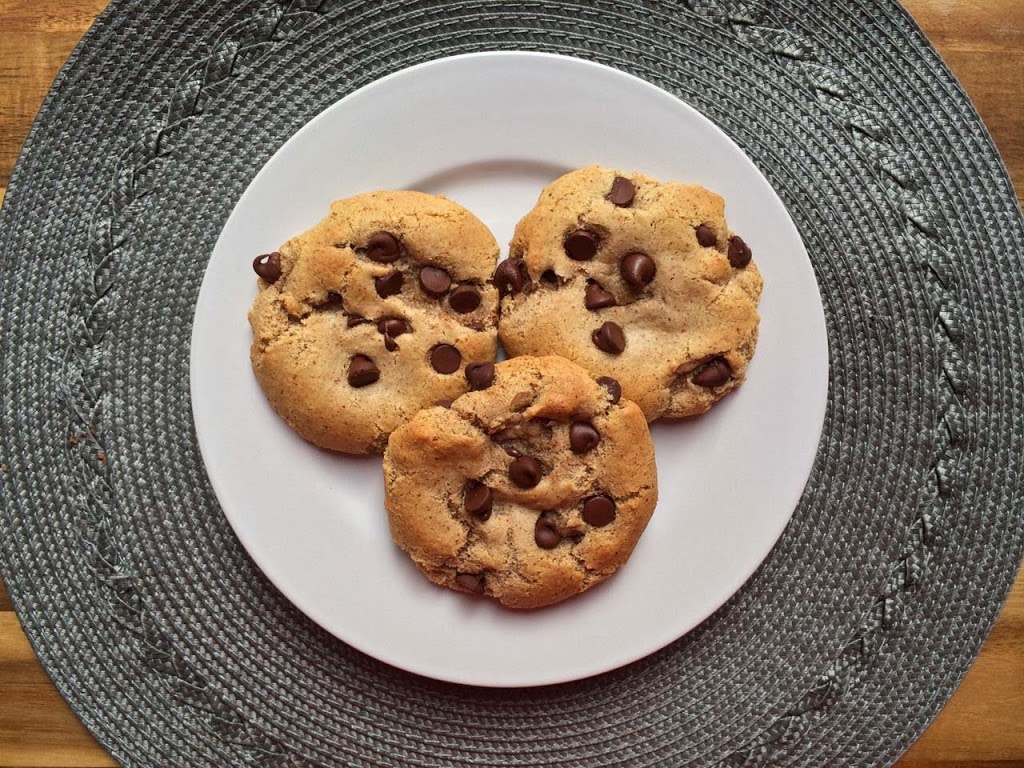 I found this recipe on sallysbakingaddiction.com. I will be doubling this recipe the next time I make it, so I can actually have some left over to share.
Ingredients: (yields 1 dozen cookies)
1 cup almond butter(homemade or store bought),well stirred and at room temperature
1 large egg
1/2 cup of light brown sugar, lightly packed
1 teaspoon baking soda
1 cup of semi sweet chocolate chips
Directions:
Preheat the oven to 350 degrees and line two baking sheets with parchment paper.
In a large bowl beat the egg. Add the almond butter, light brown sugar, and baking soda. Mix everything together until well combined. Add the chocolate chips and mix until incorporated.
Scoop the cookies (about 1.5 tablespoon) and evenly space the cookies onto the two prepared baking sheets. Gently press down each ball of dough, if the dough looks oily blot it with a piece of paper towel.
Bake for 8-10 minutes the cookies will be a bit soft and under baked. For a crisper cookie bake for about 12 minutes. Let the cookies cool on the baking sheet for 10 minutes, then carefully transfer the cookies to a cooking rack to fully cool.