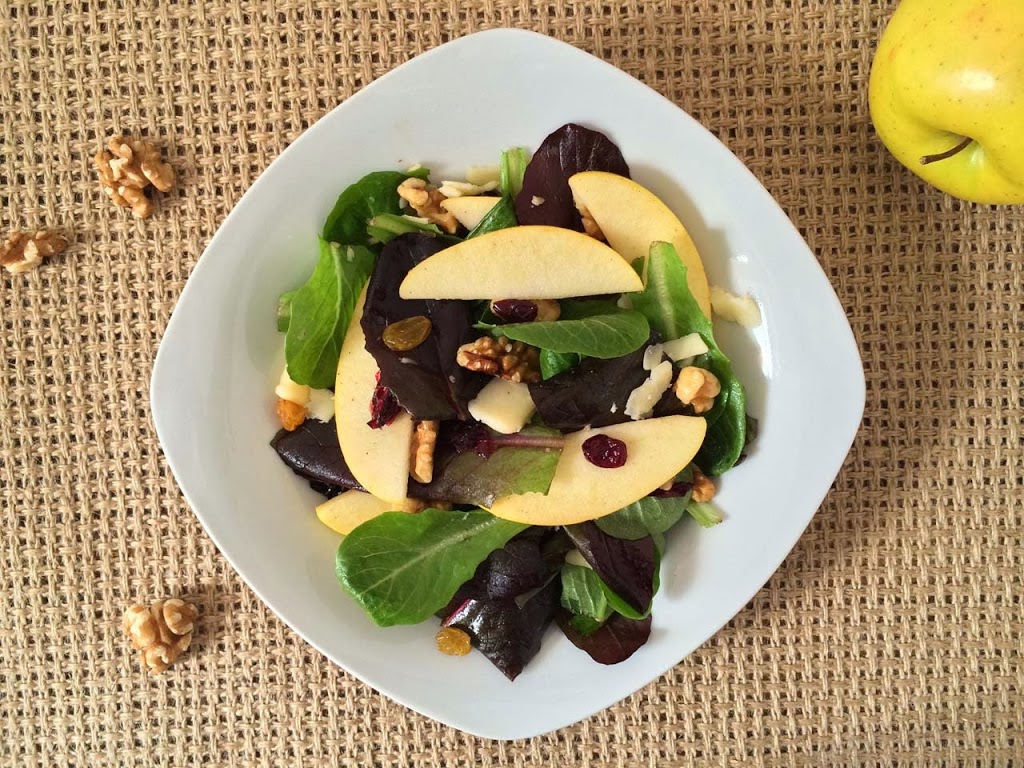 Mmmmm… cheddar and apples… oh and greens too. For lunch today I tossed together this fresh and simple salad with apples, dried fruit, walnuts, cheddar, and mixed greens topped with a balsamic-feta vinaigrette. It was exactly what I needed before venturing out into the cold again today.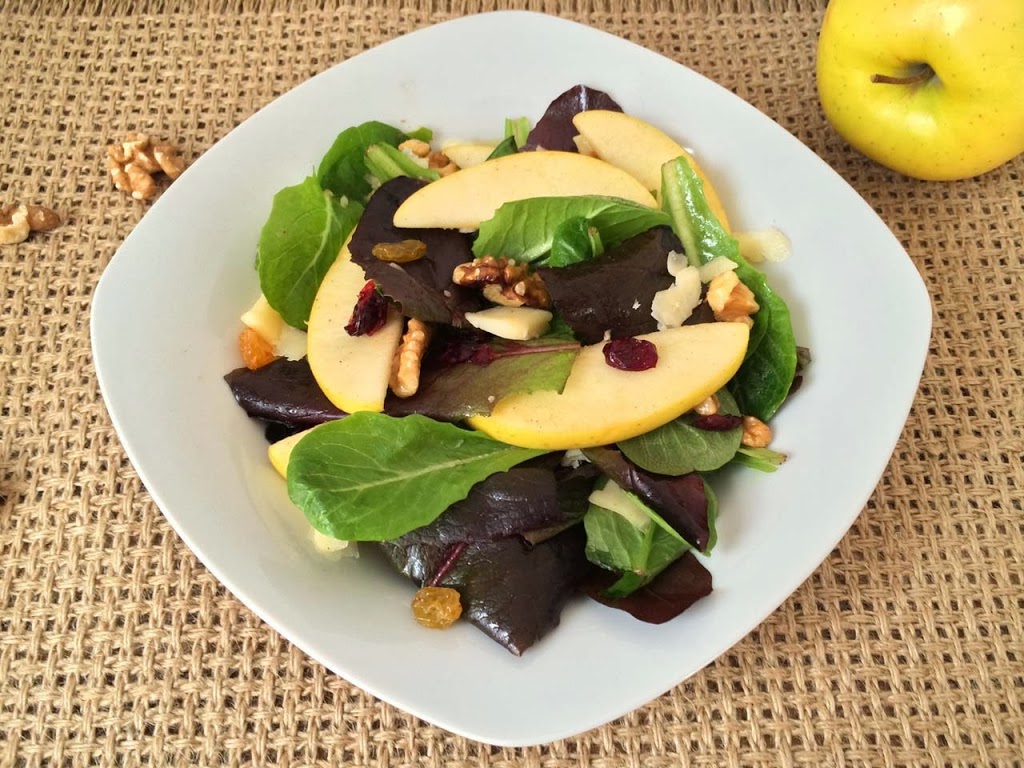 I came across this cheddar and apple salad on bakeyourday.net. I wasted no time getting into the kitchen to try it out. Not only did I have all the ingredients on hand (I love when that happens) but it came together in a matter of minutes and was quite delicious. All the sweet, slightly salty, crispy, and crunchy goodness you want from a salad and more.
Balsamic Vinaigrette:
1 tablespoon of feta cheese, crumbled
1/4 cup of olive oil
2 tablespoons of balsamic vinegar
1/4 teaspoon of black pepper
1/4 teaspoon of onion powder
1/4 teaspoon of garlic salt
Directions:
In a pint sized jar with a lid add the feta cheese, olive oil, balsamic vinegar, black pepper,onion powder and garlic salt. Make sure the lid is secure and shake until well combined. Refrigerate until ready to use.
Salad: (yields 2 salads)
3 cups of mixed greens
1 granny smith apple, cored and sliced
2 tablespoons of dried cranberries
2 tablespoon of dried golden raisins
3 ounces of sharp white cheddar, cubed or grated
1/4 cup of walnuts, plain or toasted
Directions:
Divide the salad greens, apple slices, dried fruits, cheese and nuts between two large plates. Drizzle each salad with some of the dressing and enjoy!