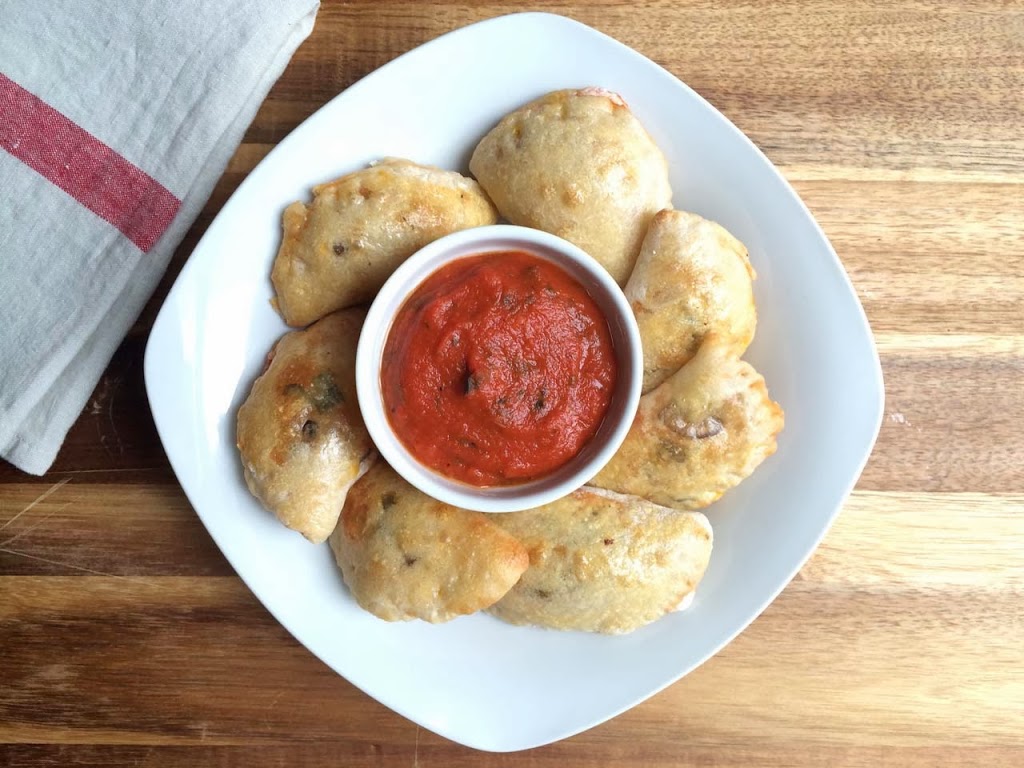 Score big with these mini homemade calzones. Think about all the things that you already love about a nice hot and cheesy slice of pizza topped with all your favorite toppings and then stuff it in a soft and chewy pocket of bread. Not only are these delicious but they are simple to make and no phone call is required.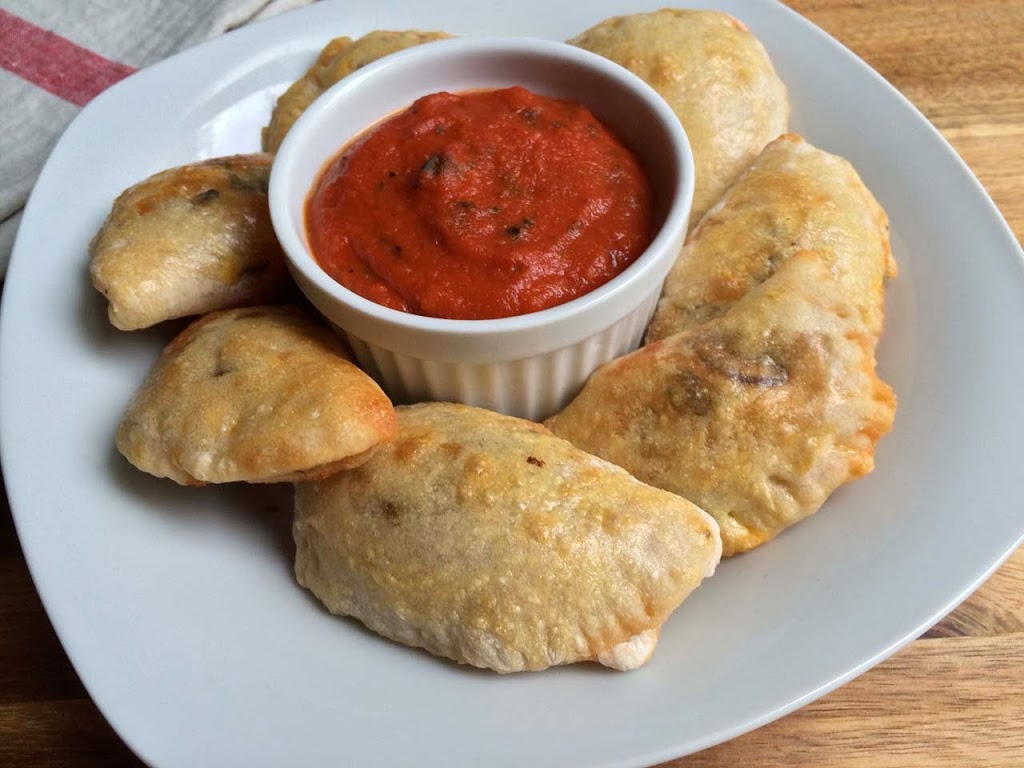 With today's calzones I saved myself a little bit of time and picked up some great pizza dough from a local market. If you are looking to do a homemade crust, you can check out one of my favorites here. I used my own go to pizza sauce recipe and stuffed these little pockets up with some of my favorites like pepperoni, mushrooms, onions, and two types of cheese.
Ingredients: (yields about 16 mini calzones)
1 batch of dough
2 fresh mushrooms, sliced thin and halved (I used cremini mushrooms)
1/2 of a small red onion sliced thin and halved
1 cup of red sauce, plus extra for dipping
24 slices of pepperoni, halved (I used mini deli style pepperoni)
1/2 of a cup of fresh mozzarella cheese, sliced thin, halved
1/2 of a cup of Parmesan cheese, grated
6 leaves of fresh basil, finely chopped
1 egg, beaten
Directions:

Preheat the oven to 400 degrees Fahrenheit, if using a bread stone preheat it in the oven.
On a lightly floured work surface roll out your pizza dough into a large, thin round. Similar to how you would shape your dough to make one large pizza.
Then using a 2.5 inch circle cookie cutter or drinking glass cut out 16 circles of dough. I flattened each circle out to almost double its size.
Place a light amount of sauce and some of the meat,cheese, and vegetable filling onto one half of the dough. Fold the dough over onto itself forming a half moon shape and press the edges to seal. I went over the pressed edges one more time with the tines of a fork to further seal the edges and to add a nice design.
Then brush the tops of the calzones with the beaten egg. Carefully place the calzones onto a preheated bread stone and bake for 13-15 minutes and golden brown. Let them cool slightly and serve with some warm pizza sauce on the side.