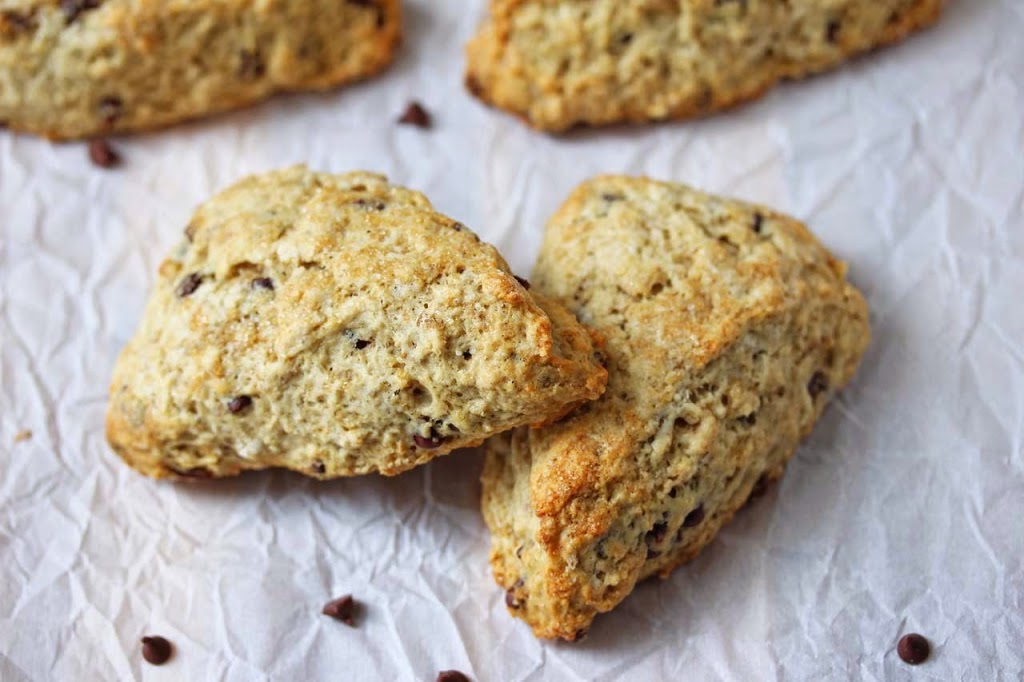 Just when you thought banana bread couldn't get any better… banana bread scones! These scones started as a creative way for me to use up some brown bananas we had left around. They also happened to serve as our tasty, yet portable, breakfast for a weekend trip to Boston. We loved them so much that I have already made them twice since we have been back.
These are not your ordinary scones, as they are more cake like in texture and they pack the flavor of a freshly baked loaf of banana bread. I used the base from a family favorite scone recipe of ours and swapped out some of the buttermilk for mashed bananas.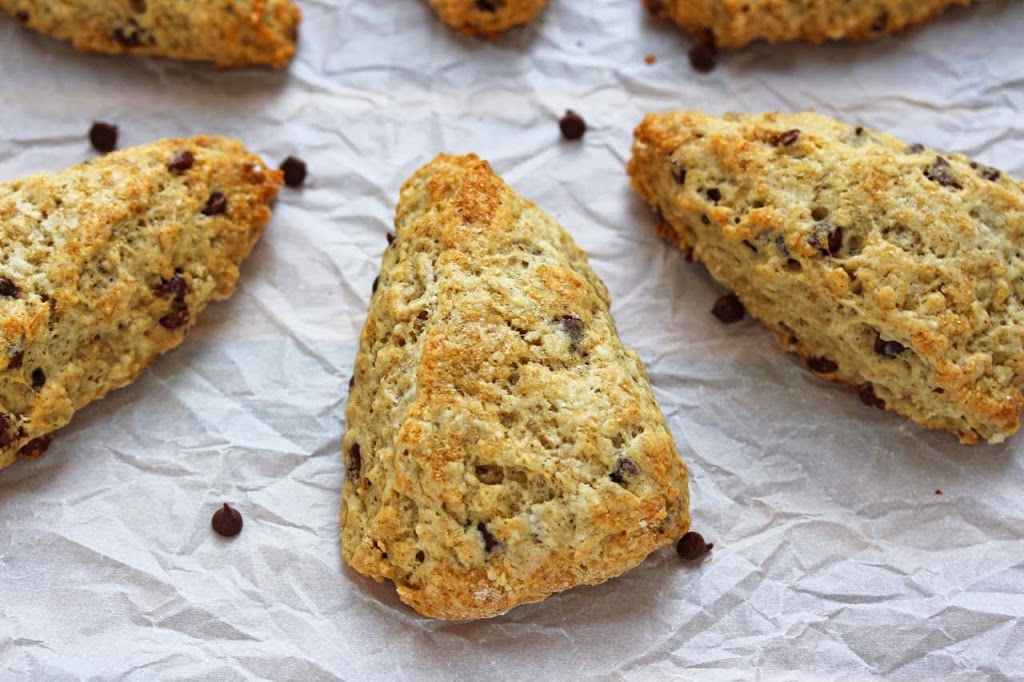 Also, if you happen to be around the Brooklyn Flea on May 3rd, 2014 come by the NYC Bake Sale for No Kid Hungry. I will be baking these beauties up for that event. Would love to see you there!
Banana Bread Scones:
Source: Ashley Marie's Kitchen
Yields: 8 scones
2 cups of all- purpose flour
1/2 teaspoon of salt
1 teaspoon of baking soda
1 teaspoon of cream of tartar
2 and 1/2 tablespoons of granulated sugar
1/8 teaspoon of cinnamon
1/8 teaspoon of cloves
4 tablespoons of unsalted butter, chilled cut into small cubes
1/2 cup of mashed banana
2 tablespoons of buttermilk, shaken
1 large egg, room temperature and  lightly beaten
1/2 cup of mini chocolate chips
1/2 cup of walnuts, finely chopped
3 tablespoons of heavy cream for brushing the tops
turbinado sugar for sprinkling
Directions:

Preheat the oven to 400 degrees and line a baking sheet with parchment paper.
In a large bowl sift together the flour, salt, baking soda, cream of tartar, sugar, cinnamon, and cloves.  Add the cubed butter and cut it into the flour mixture until crumbly and some pea sized pieces of butter remain. Make a well in the center of the flour and butter mixture. Pour in the mashed banana, buttermilk and the beaten egg and using a wooden spoon mix until the dough just comes together. Fold in the walnuts and the chocolate chips until incorporated. Do not over mix.
With floured hands, transfer the dough to a lightly floured work surface. The dough will be sticky. Pat the dough into a round with a 1-inch thickness. Cut the dough into 8 triangles and place them onto your parchment lined baking sheet. Using a pastry brush, brush the top of each scone with the heavy cream and top with a sprinkle of turbinado sugar.
Bake the scones on the top rack for 12-15 minutes until golden brown and firm to the touch. Let cool and enjoy!