Baked Lemon Poppy Seed Doughnuts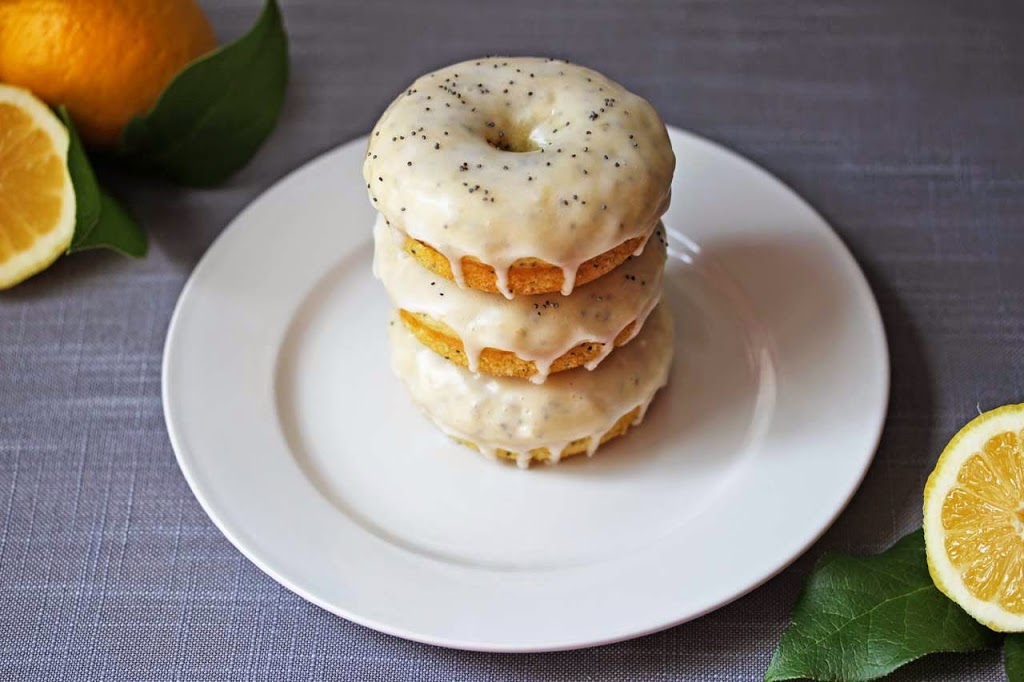 Start off Mother's day in sweet style with a fresh, baked with love batch (or two) of these glazed lemon poppy seed doughnuts! Simple, lemony, and delicious these baked not fried doughnuts are a great way to start off your morning.
For this doughnut I was inspired by these lemon poppy seed muffins, I mean look at them in all their lemon and glaze goodness!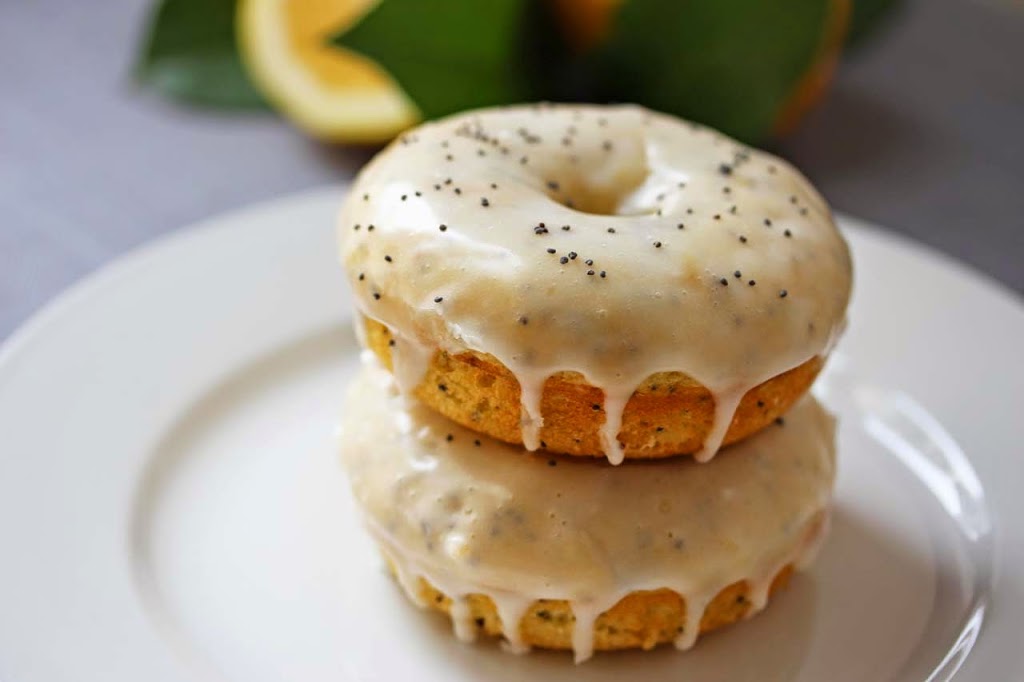 These doughnuts have a fluffy, moist crumb with a nice fresh lemon flavor and a subtle crunch compliments of the poppy seeds. Then the doughnuts go for a dip not once but twice in a sweet lemony glaze.

Baked Lemon Poppy Seed Doughnuts
Source: Ashley Marie's Kitchen
Yields: 6 doughnuts

Doughnuts:
1/3 cup of granulated sugar
1/2 teaspoon of fresh lemon zest
1 cup of all- purpose flour
1 teaspoon of baking powder
1/4 teaspoon of baking soda
1/4 teaspoon salt
1/2 tablespoon of poppy seeds
1/2 cup of buttermilk, shaken
1 large egg, room temperature
2 tablespoons of unsalted butter, melted
1/2 teaspoon of fresh lemon juice
1/2 teaspoon of pure vanilla extract
Glaze:
2 cups of confectioners sugar, sifted
1/4 cup of whole milk
1 teaspoon fresh lemon juice
poppy seeds, for sprinkling
Directions:

Doughnuts
Preheat the oven to 325 degrees and grease a doughnut pan.
In a large bowl add the sugar and lemon zest. Using your fingertips rub together the sugar and lemon zest until fragrant and slightly damp. Add the flour, baking powder, baking soda, salt and poppy seeds and whisk until combined. Set Aside.
In a small bowl whisk together the buttermilk, egg, melted butter, lemon juice, and vanilla extract. Pour the wet ingredients into the dry ingredients and mix just until combined. Be careful not to over mix, the batter will be thick.
Spoon or pipe the batter into each section of the doughnut pan filling it about 2/3 of the way full. I used a large zip top bag with one of the bottom corners cut off for easy filling and clean up.
Bake for 13 minutes, or until the doughnuts are cooked through and spring back when lightly touched. Let the doughnuts cool in the pan for 5 minutes before transferring them to a wire rack to cool completely.
While the doughnuts cool you can start on the glaze.

Glaze
In a medium bowl whisk together the confectioners sugar, milk, and lemon juice until well combined and smooth.
Gently dip the cooled doughnuts one at a time, top side down into the glaze. Transfer each doughnut to a wire cooling rack that is set over a baking sheet to catch the dripping glaze. I took each doughnut and dipped them into the glaze a second time to achieve a thicker coating. Sprinkle the top of each doughnut with some poppy seeds and enjoy!