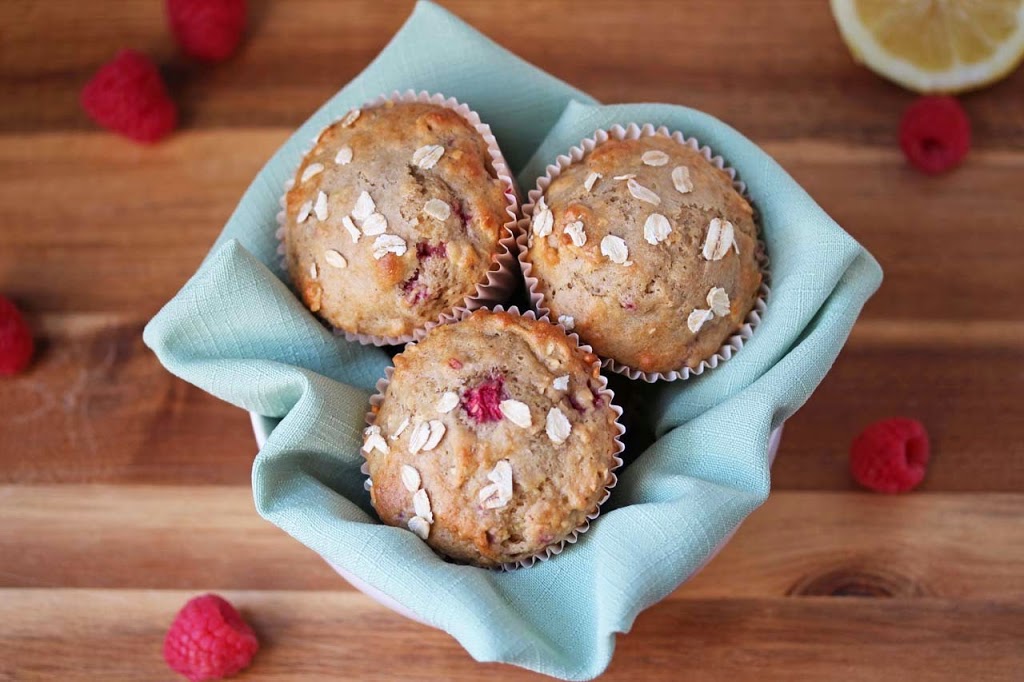 Today, I was a woman on a mission, for a muffin. Not just any old muffin, I was looking for a healthier option. Upon a quick cupboard inspection I realized that I had the makings of what could be a pretty tasty muffin. Oats – check, Greek yogurt – check, fresh berries- check, morning coffee – soon to be checked!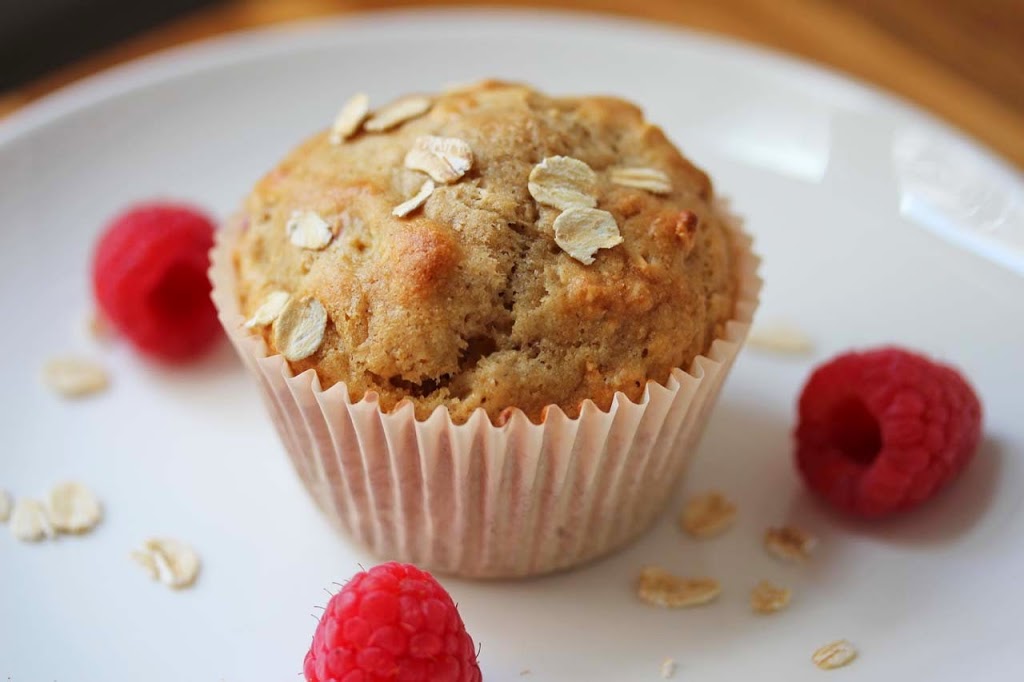 These one -bowl -wonders make quite the snack loaded with lots of good ingredients and just a touch of sweetness. Tender, moist, and not to sweet these oatmeal raspberry yogurt muffins will surprise you – like the fact that they have no butter or oil.
Raspberry Oat Muffins
Source: Ashley Marie's Kitchen
Yields: 12 -14 muffins

1 teaspoon of fresh lemon zest
1/4 cup of granulated sugar
1 and 3/4 cups of whole wheat pastry flour
1 teaspoon of baking powder
1/2 teaspoon of baking soda
1/4 teaspoon salt
1/8 teaspoon of ground cloves
1/8 teaspoon of cinnamon
1 cup of old fashioned rolled oats, uncooked
3/4 cup of milk
1/4 cup greek yogurt
1/4 cup of light brown sugar, lightly packed
1 large egg, room temperature
1 teaspoon of pure vanilla extract
3/4 cup of fresh raspberries, quartered
Directions:

Preheat the oven to 325 degrees and line a standard muffin tin with paper liners. Greasing the muffin tin will work as well.
In a large bowl add the granulated sugar and the lemon zest. Using your fingertips rub together the sugar and lemon zest until fragrant and slightly damp. To the zest and sugar mixture sift in the whole wheat flour, baking powder, baking soda, salt, cinnamon and cloves. Add the rolled oats and whisk until combined.
In a medium bowl combine milk, yogurt, brown sugar, egg and vanilla. Make a well in the center of the flour mixture and add the milk mixture. Fold the batter until just combined. Gently fold in the raspberries. Do not over mix.
Divide the batter between the muffin cups filling them a little over 2/3 full. Bake for 16 -18 minutes or until a toothpick inserted into the center comes out clean. Let the muffins cool completely.