Toffee Chocolate Chip Cookies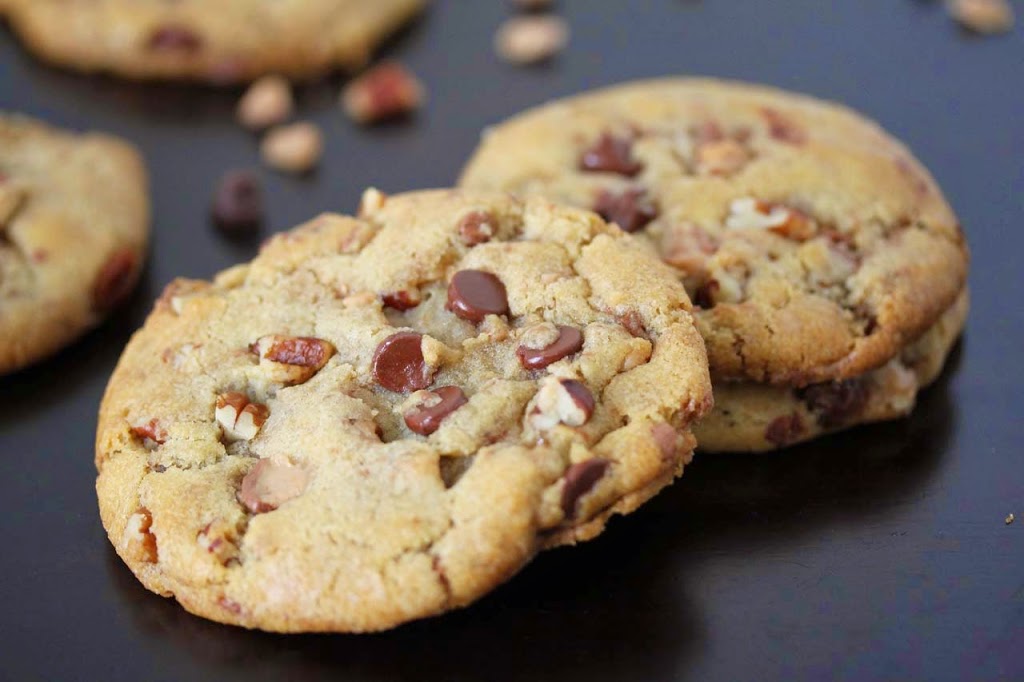 Why not add a bit of crunch to your cookies, in the good way, with some toffee and pecans! These cookies have it all; crisp edges, a chewy center with crunchy bits of pecans, buttery toffee pieces, and of course some added semi-sweet chocolate chips.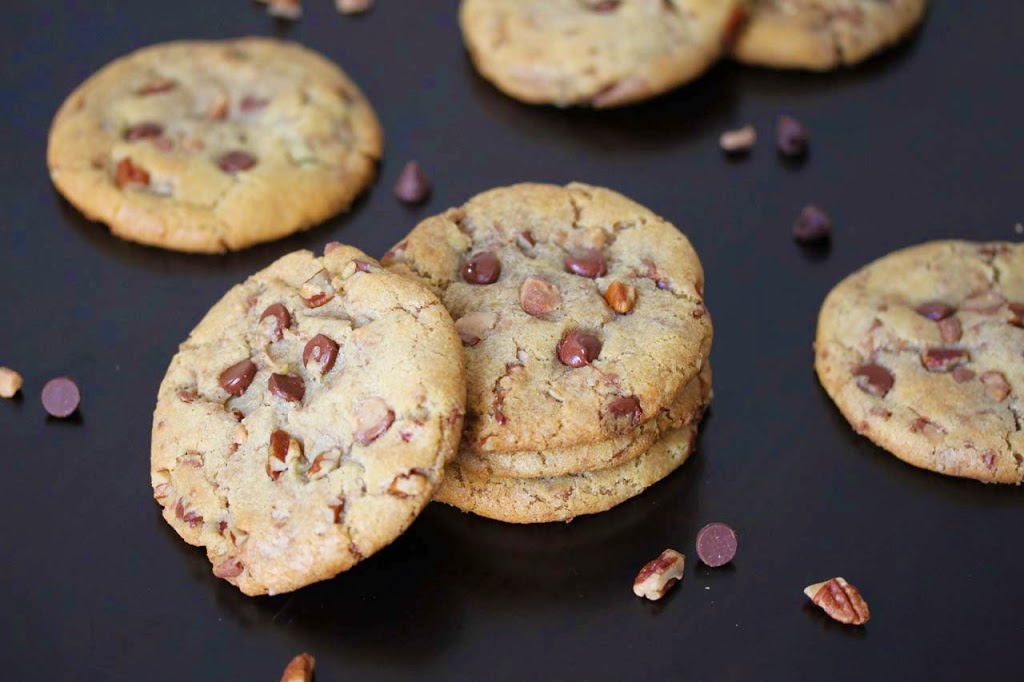 I plan on enjoying a few of these cookies sandwiched between some vanilla ice cream for a cooling treat to celebrate this lovely warm day!
Toffee Chocolate Chip Cookies
Source: Ashley Marie's Kitchen
Yield: 18 two tablespoon sized cookies
2 cups and 2 tablespoons of all -purpose flour
1 teaspoon of baking soda
1/4 teaspoon of salt
3/4 cup (1 and 1/2 sticks) unsalted butter, melted
1 cup of light brown sugar, packed
1/2 cup of granulated sugar
1 large egg and 1 egg yolk room temperature
1 teaspoon of pure vanilla extract
1 cup of milk chocolate heath bar toffee bits
1/2 cup of semi -sweet chocolate chips
1/2 cup of pecans, chopped
Directions:
Sift together the flour, baking soda and salt. Set aside.
In the bowl of the electric mixer fitted with the paddle attachment, cream together the melted butter, brown sugar and granulated sugar until well blended. Add the egg, egg yolk and vanilla. Mix until incorporated. Gradually add the sifted flour mixture until just combined. Be careful not to over mix. Fold in the heath bar pieces, chocolate chips and pecans until incorporated.
Cover the dough with a piece of plastic wrap and refrigerate for a least 1 hour.
With 30 minutes left on the chill time preheat the oven to 325 degrees and line baking sheets with parchment paper.
Use a 2 tablespoon sized cookie scoop. Place the rounded dough about 3 inches apart onto the prepared baking sheets. I pressed a few mixed pieces of pecans, heath bar and chocolate chips onto the top of each cookie.
Bake the cookies for 15 -18 minutes and the edges are golden brown and the tops are still slightly soft.
Let the cookies cool on the baking sheets for 5 minutes before transferring them to a cooling rack to fully cool.