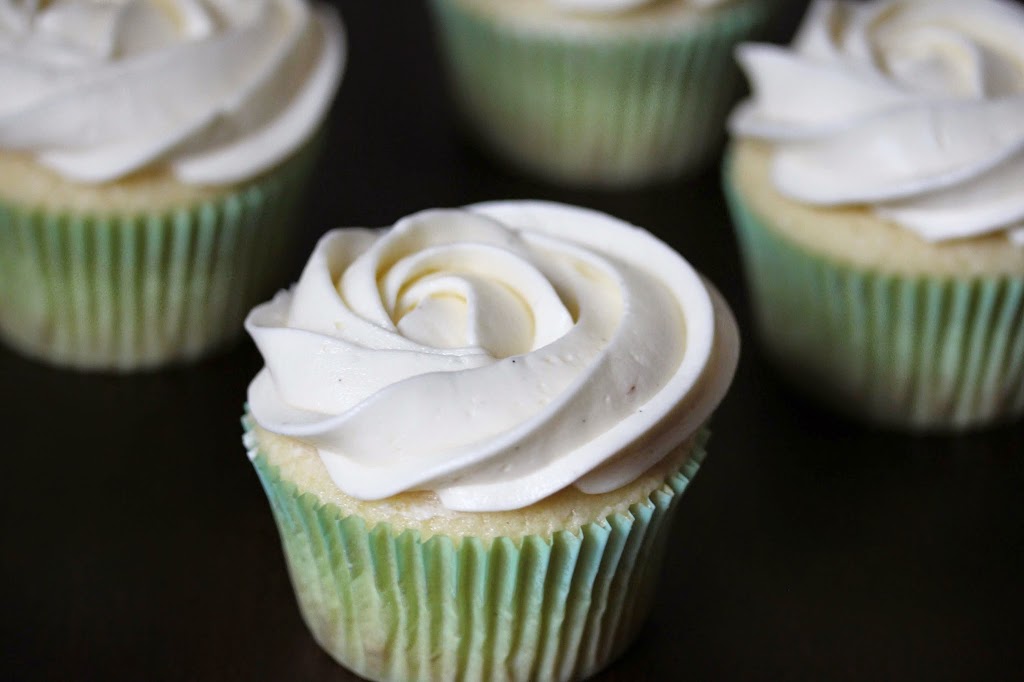 Save the fancy toppings and fillings for another time, because today I am going back to basics with these vanilla cupcakes! One recipe that I have been working on is a vanilla cupcake with a vanilla bean buttercream. I was looking for something that was simple, not too sweet, and most importantly it had to have a nice vanilla flavor.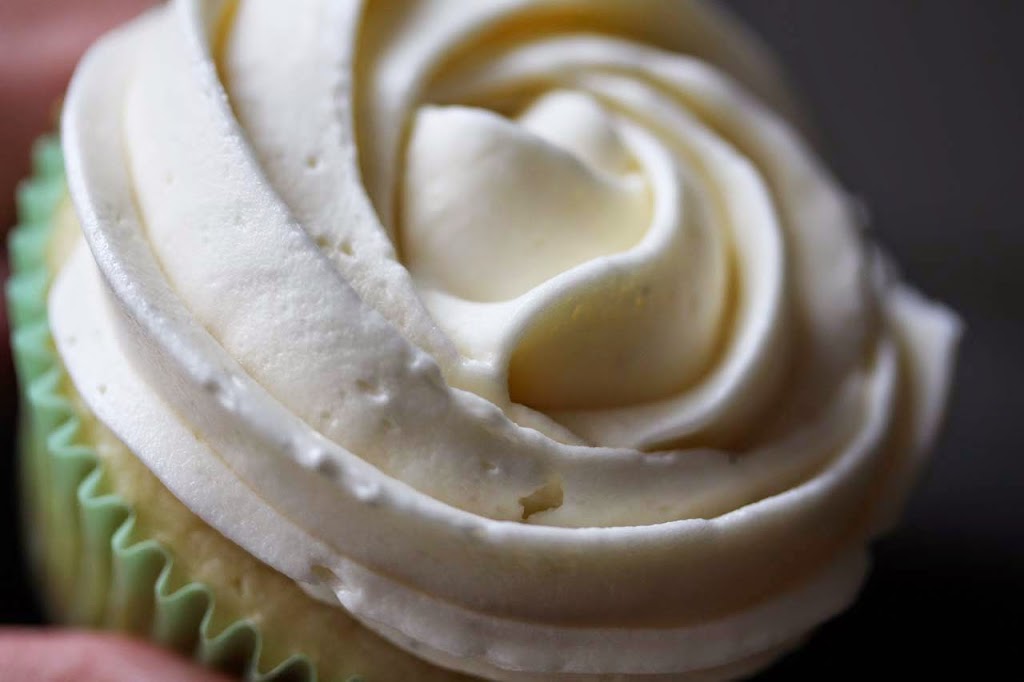 These cupcakes get double the vanilla, well triple if you count the frosting. It starts with a soft and tender crumb flavored with pure vanilla extract and seeds from a vanilla bean. Then these cupcakes get topped with a sweet buttercream frosting that also has some vanilla bean in it.
Vanilla Cupcakes:
Source: Ashley Marie's Kitchen
Yields: 12 cupcakes
1 cup of all -purpose flour
1/2 cup of cake flour, not self rising
1 cup of granulated sugar
1 teaspoon of baking powder
1/2 teaspoon of salt
1 stick of unsalted butter, room temperature and cubed
1/2 cup of whole milk
1/4 cup of sour cream
1 large egg, room temperature
1 large egg white, room temperature
2 teaspoons of pure vanilla extract
seeds from half a vanilla bean
Directions:
Preheat the oven to 325 degrees and line a standard muffin tin with paper liners.
Over the bowl of an electric mixer sift together the flour, cake flour, sugar, baking powder, and salt. Using the paddle attachment begin to mix the flour mixture on low speed until combined. Add the cubed butter and mix until just coated in the flour mixture.
In a large bowl whisk together the milk, sour cream, egg, egg white, vanilla extract, and the seeds from half a vanilla bean. In two equal parts add the milk mixture to the flour mixture until just combined. Do not over mix.
Divide the batter into the muffin cups filling each a little over 2/3 full. Bake, rotating the pan halfway through for 17 -20 minutes or until a toothpick inserted into the center comes out clean. Allow the cupcakes to cool completely.
While the cupcakes cool you can make the frosting.

Vanilla Bean Buttercream Frosting:
2 sticks of unsalted butter, room temperature
2 and 1/2 cups of confectioners sugar, sifted
2 tablespoons of milk
1 teaspoon of pure vanilla extract
seeds for half a vanilla bean
In the bowl of the mixer using the paddle attachment, cream the butter until smooth and creamy. About 3 minutes. Add the confectioners sugar, milk, vanilla extract and the seeds from half a vanilla bean and beat on low until incorporated. Increase the speed to medium- high and beat until light and fluffy. Frost the cooled cupcakes and enjoy!