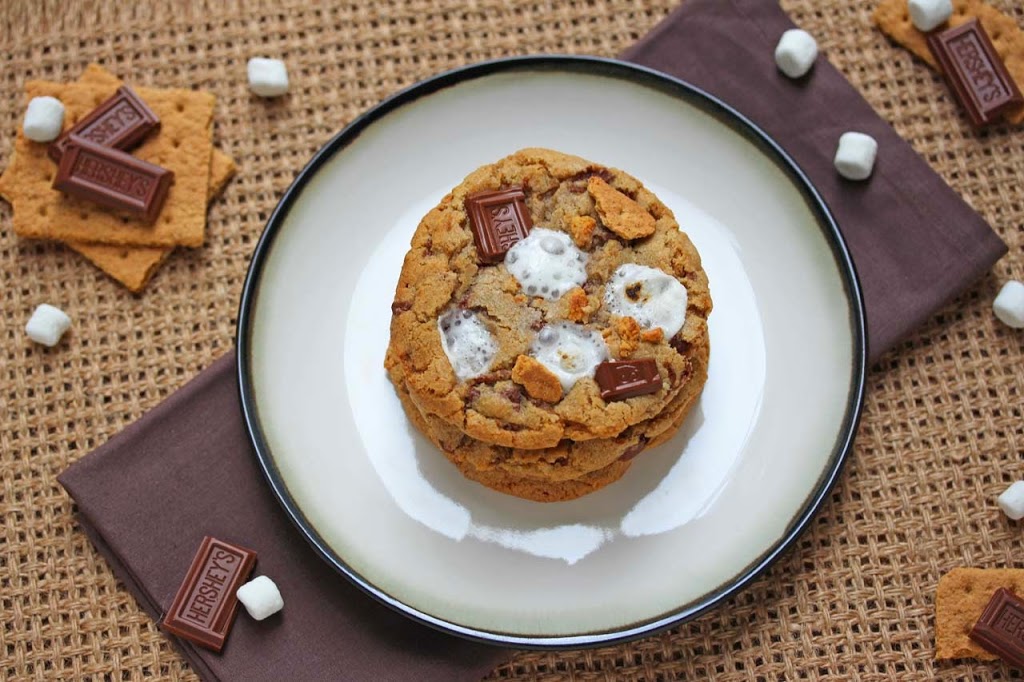 S'mores in my opinion simply taste the best when roasted over a hot and crackling campfire. I have so many great memories of childhood camping outings ending with a s'more. Roasted, toasted marshmallows just about ready to fall off the stick, yes I said stick. Then quickly smooshed between some Hershey's chocolate and graham crackers. Pure magic.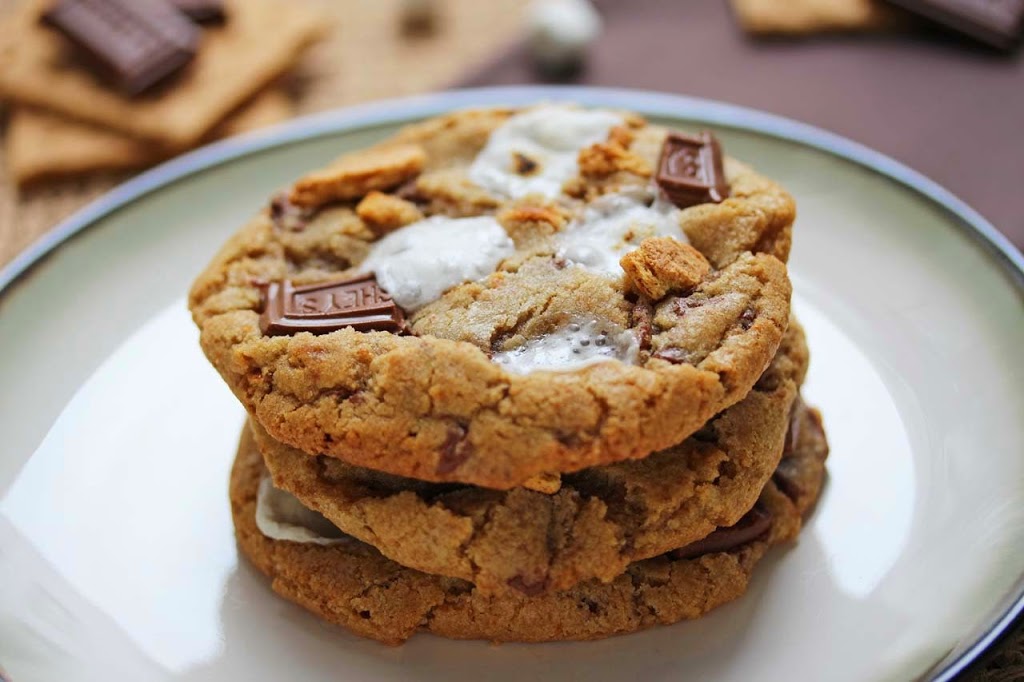 So today to celebrate the beloved s'more I took all their sweet gooey goodness and packed it into a cookie. No campfire required. These cookies are crisp on the outside and chewy in the center with little pockets of marshmallows. They are also studded with chunks of Hershey's bars and bits of graham crackers to add a bit of crunch just like a s'more.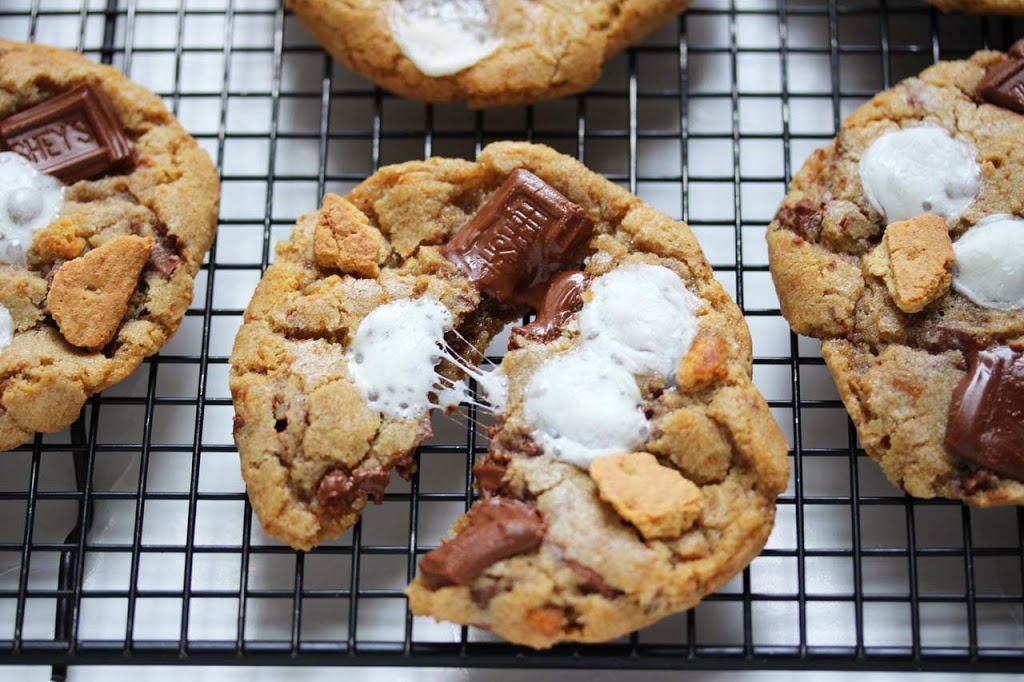 S'more Cookies
Source: Ashley Marie's kitchen
Yield: 18 two tablespoon sized cookies
1 and 3/4 cups of all -purpose flour
1 teaspoon of baking soda
1/4 teaspoon of salt
1/2 cup of graham cracker crumbs
3/4 cup (1 and 1/2 sticks) of unsalted butter, room temperature
1 cup of light brown sugar, packed
1/2 cup of granulated sugar
1 large egg, room temperature
1 large egg yolk, room temperature
2 teaspoons of pure vanilla extract
1/2 cup of graham cracker crumbs broken into small pieces
4 Hershey's bars (1 and 1/3 cup) chopped
Topping:
2 Hershey bars broken into small pieces
4 graham crackers broken into small pieces
mini marshmallows ( about 3 -4 per cookie)
Directions:

Sift together the flour, baking soda and salt. Whisk in 1/2 cup of the graham cracker crumbs. Set side.
In the bowl of an electric mixer with the paddle attachment, cream together the butter, brown sugar and granulated sugar until light and fluffy. About 3 minutes. Add the egg, egg yolk and vanilla. Mix until combined. Gradually add the flour mixture until just combined. Make sure not to over mix.
Fold in the chocolate pieces and the 1/2 cup of broken graham cracker pieces until incorporated. Cover the dough with plastic wrap and refrigerate for a minimum of 1 hour.
With 30 minutes left on the chill time for the dough preheat the oven to 350 degrees and line baking sheets with parchment paper.
Use a 2 tablespoon sized cookie scoop. Place the rounded dough two inches apart onto the prepared baking sheets.
Bake the cookies for 13 minutes. Carefully remove the cookies from the oven and using caution press a few pieces of the broken chocolate bar, pieces of graham crackers and 4 marshmallows into the top of each cookie. Return the cookies to the oven and bake for an additional 3 -4 minutes.
Let the cookies cool on the baking sheets for 5 minutes before transferring them to a wire rack to fully cool.