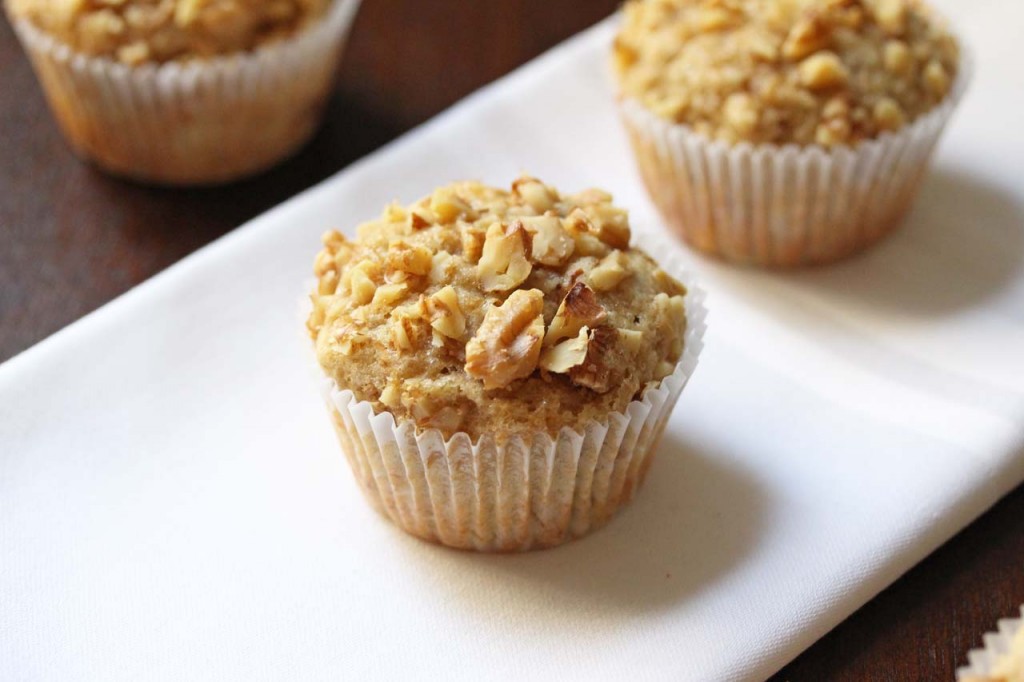 Usually bananas do one of two things in our house either we run out waaay to fast and I just can't keep them stocked or we end up having a few overly ripened bananas just hanging around begging to be used. Today was the latter of the two which I was happy for because I was able to whip up a batch of these banana nut muffins!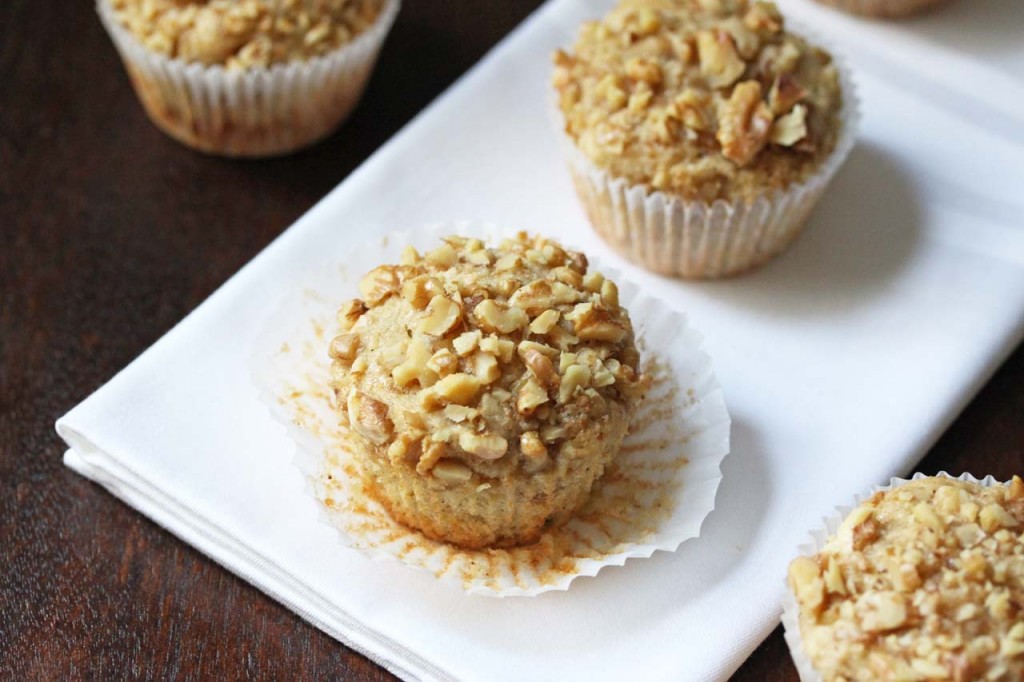 With my love of banana bread I was surprised that I never made a batch of banana muffins for the blog sooner. These muffins were inspired by a family favorite banana bread recipe and my weakness for all things breakfast. A super moist and slightly sweet banana crumb studded with some chopped walnuts for a bit of crunch. You can also mix up the mix ins with these muffins by swapping the walnuts for pecans, chocolate chips or peanut butter chips.
Banana Nut Muffins
Source: Ashley Marie's Kitchen
Yield: 12 muffins
1 and 1/2 cups of all purpose flour
1 teaspoon of baking powder
1/4 teaspoon of baking soda
1/8 teaspoon of cinnamon
1/8 teaspoon of cloves
1/4 teaspoon of salt
1/4 cup of granulated sugar
1/4  cup of light brown sugar, loosely packed
1/2 cup (1 stick) unsalted butter, softened
1 cup of mashed banana (about 2 large bananas)
2 large eggs, room temperature
1 teaspoon of pure vanilla extract
3/4 cup of walnuts, chopped
turbinado sugar for sprinkling (optional)
Directions:
Preheat the oven to 350 degrees and line a standard muffin tin with paper liners.
In a large bowl sift together the flour, baking powder, baking soda, cinnamon, clove and salt, stir to combine.
In a separate bowl with a wooden spoon, cream together by hand, the butter, granulated sugar and brown sugar until combined and creamy. Add the mashed banana, eggs and vanilla and stir to combine.
Gradually add the flour mixture to the banana mixture and mix until just combined. Fold in 1/2 a cup of chopped walnuts. Make sure not to over mix the batter.
Divide the batter between the muffin cups filling them a little over 2/3 full. Top each muffin with some turbinado sugar and the remaining chopped walnuts. Bake for 15 -20 minutes or until a toothpick inserted into the center comes out clean. Let the muffins cool and enjoy!