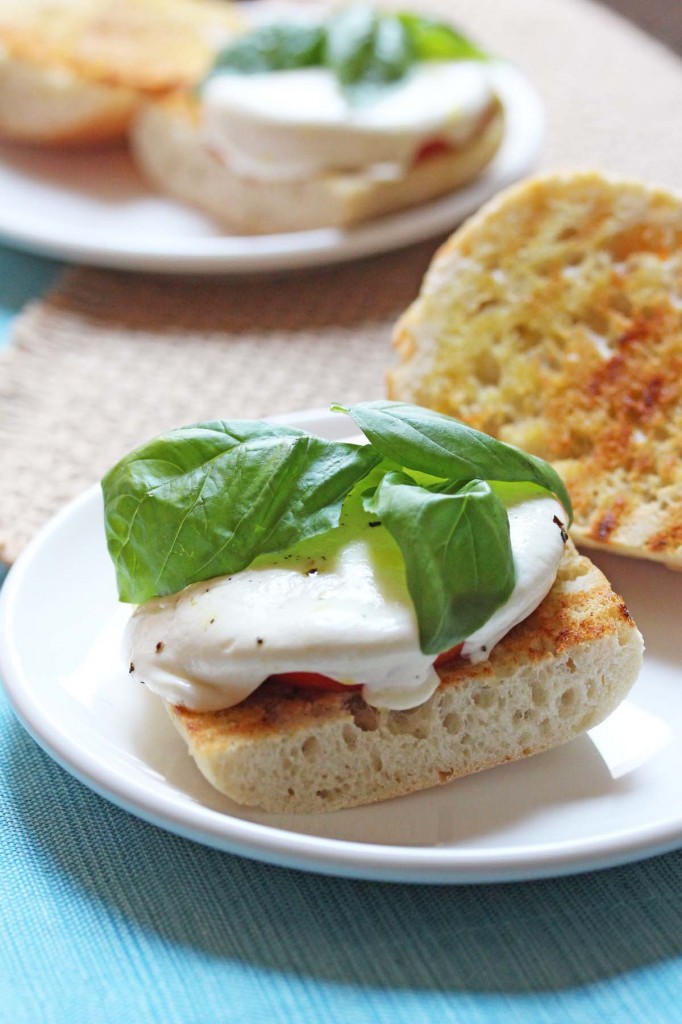 Such a beautiful sunny Sunday, but summer lunches can sometimes be really tough when the heat of that afternoon sun is beating down on you. Reducing the stove time was a priority, so today, I took a short trip up the block for a few fresh ingredients to make some quick and easy sandwiches.
Sometimes the simplest of ingredients make the best dishes or in today's case lunch! I love sandwiches especially when they are all roasty toasty with melty cheese spilling out. Oh and a few vegetables of course.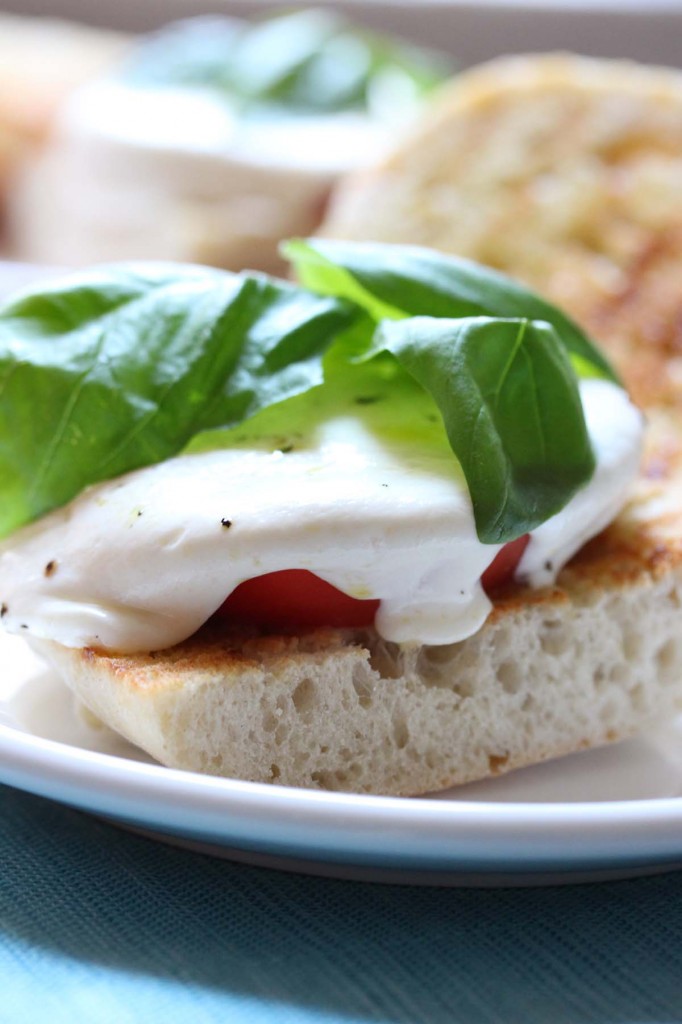 This sandwich is made up with roasted tomatoes, fresh basil, melty mozzarella served on a toasted ciabatta roll brushed with some balsamic vinegar. Fresh, simple, and perfect for summer.
Caprese Sandwich
Source: Ashley Marie's Kitchen
Yield: 4 Sandwiches (4 inch rolls)
2 ciabatta rolls, sliced lengthwise (I used 8 inch long rolls)
2 tablespoons of olive oil, plus more for drizzling
4 thick tomato slices about 1/2 an inch thick
4 thick slices of fresh mozzarella
salt and fresh ground black pepper
12-16 leaves of fresh basil, chopped or left whole
balsamic vinegar for brushing
Directions
Preheat the oven to 400 degrees and line a small rimmed baking sheet with foil.
Place the tomato slices onto the prepared baking sheet and top each with a slice of mozzarella, a drizzle of olive oil and season with salt and pepper. Bake for 5-6 minutes or until the cheese just starts to melt.
While the tomatoes and cheese bake you can toast the bread.
Preheat a well oiled grill pan over medium high heat.
Cut each ciabatta in half making four rolls. Lightly brush the inside of each roll with the some olive oil. Place one oiled roll at a time cut side down into the grill pan and toast until light brown grill marks form.
To Assemble
Place a baked tomato and mozzarella slice onto the bottom half of each roll. Top with 3-4 leaves of basil per sandwich. Brush the inside of the top of each roll with some balsamic vinegar and place the top on each sandwich. Enjoy!