Pumpkin Spice Hot White Chocolate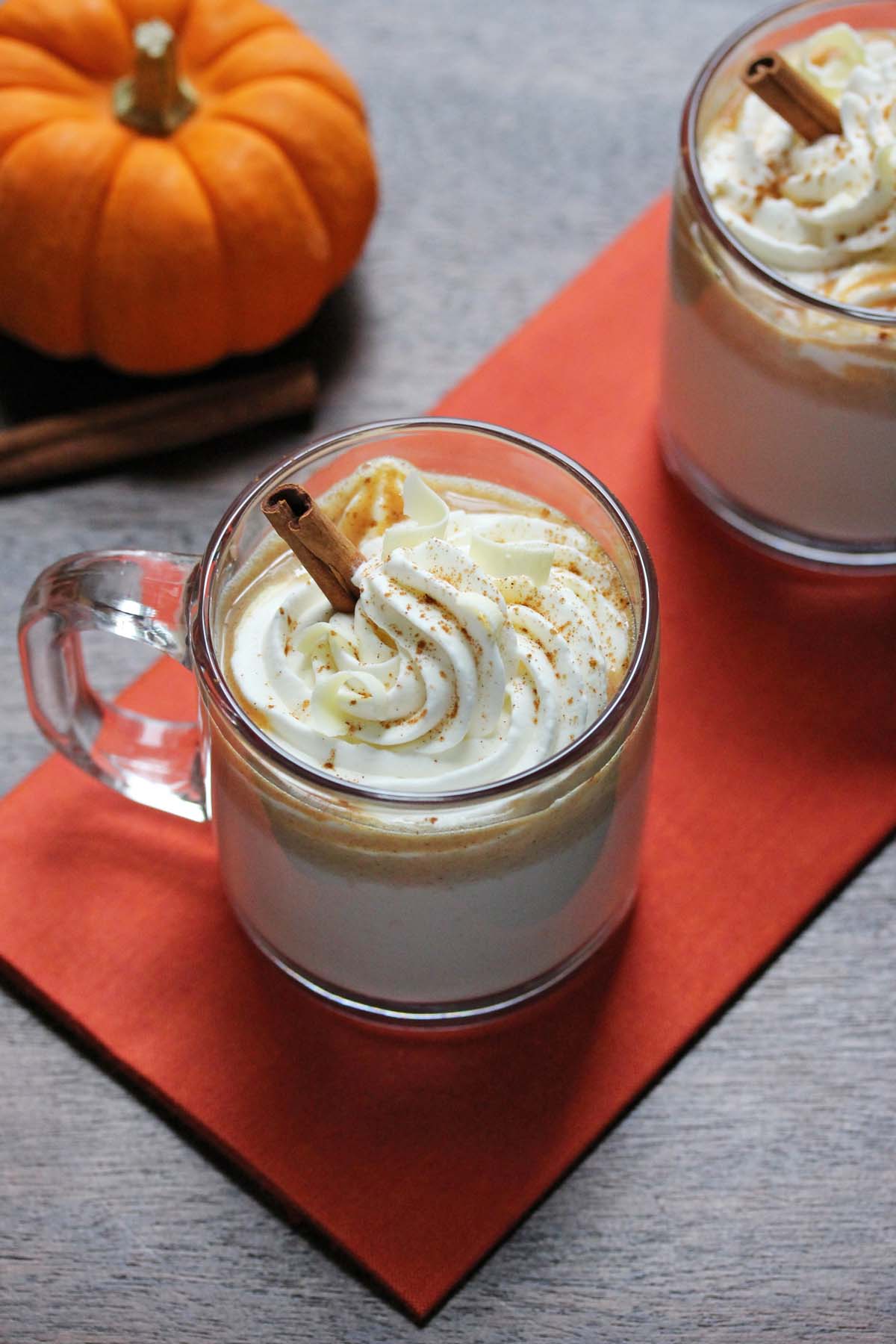 How are you feeling about pumpkin recipes, are you still in love with them? Good, me too! I have another pumpkin treat for you to add to your collection and this time it's in drink form!
After preparing this beverage over the past few days, I realized it might be a good idea to share it with all of you instead of keeping all this pumpkin-y goodness to myself. Upon writing up this post I realized that, umm this is my first drink recipe that i've posted… I know I was shocked too! hehe
So without further ado, say hello to this pumpkin spice hot white chocolate! A warm, rich and creamy white hot chocolate with hints of pumpkin and warm spices. Topped with whipped cream, cinnamon and white chocolate shavings, I like to go all out when it comes to hot chocolate!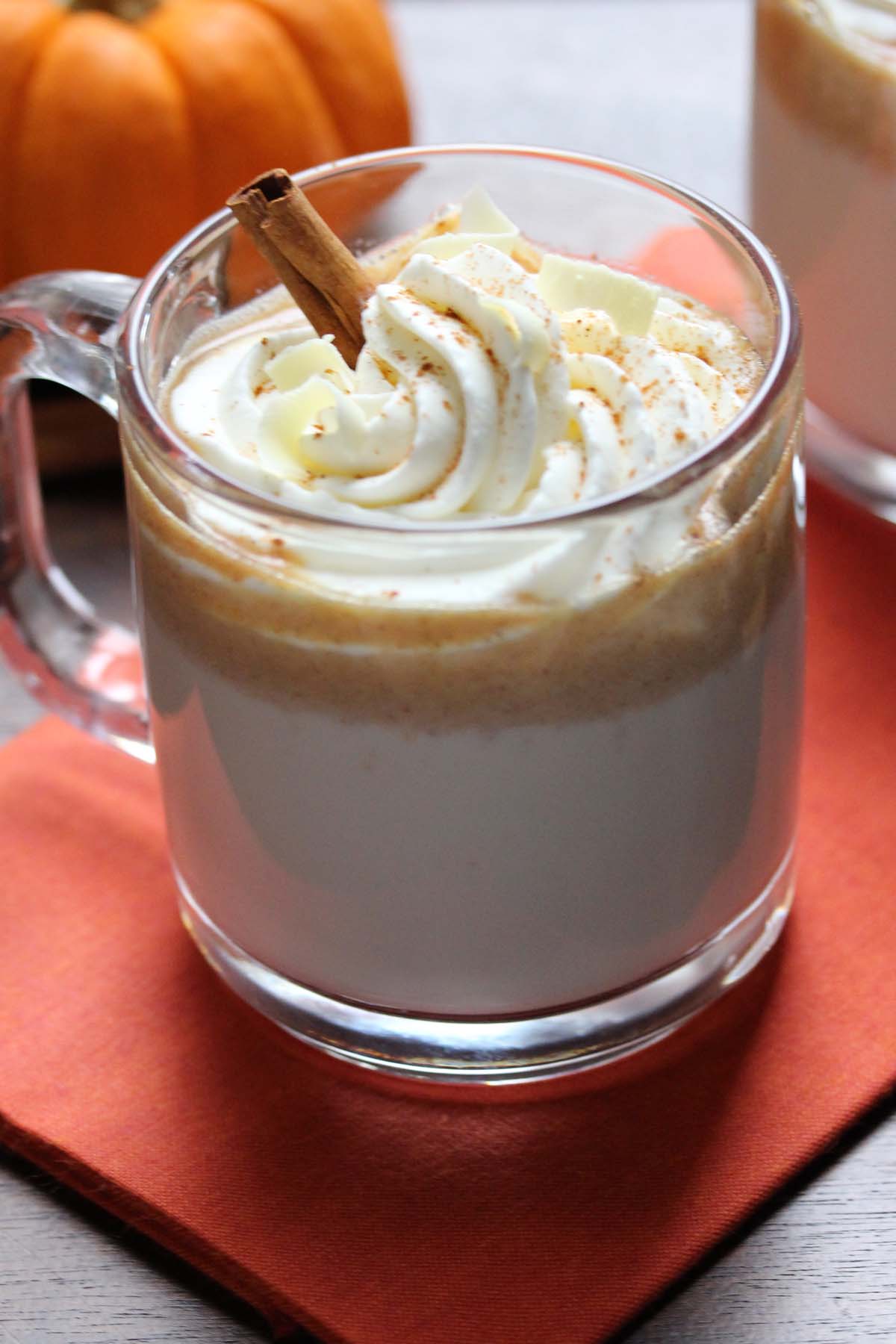 The perfect way to warm up for the cold weather ahead…too soon?
Pumpkin Spice Hot White Chocolate
Yields: About 2 servings
2 cups of whole milk
2 tablespoons of pumpkin puree
1/4 teaspoon of ground cinnamon
1/8 teaspoon of ground ginger
1/8 teaspoon of ground cloves
3 ounces of white chocolate, chopped
Topping:
whipped cream
ground cinnamon
white chocolate shavings
Directions
Heat the milk, pumpkin puree, cinnamon, ginger and cloves in a medium sauce pan over medium low heat. Whisking occasionally until the milk mixture starts to simmer. Do not bring the milk to a boil.
Add the chopped white chocolate and whisk until melted.
Remove from the heat and serve. Garnish with whipped cream, a sprinkle of cinnamon and a few white chocolate shavings and enjoy!