Parsley Chive Buttered Noodles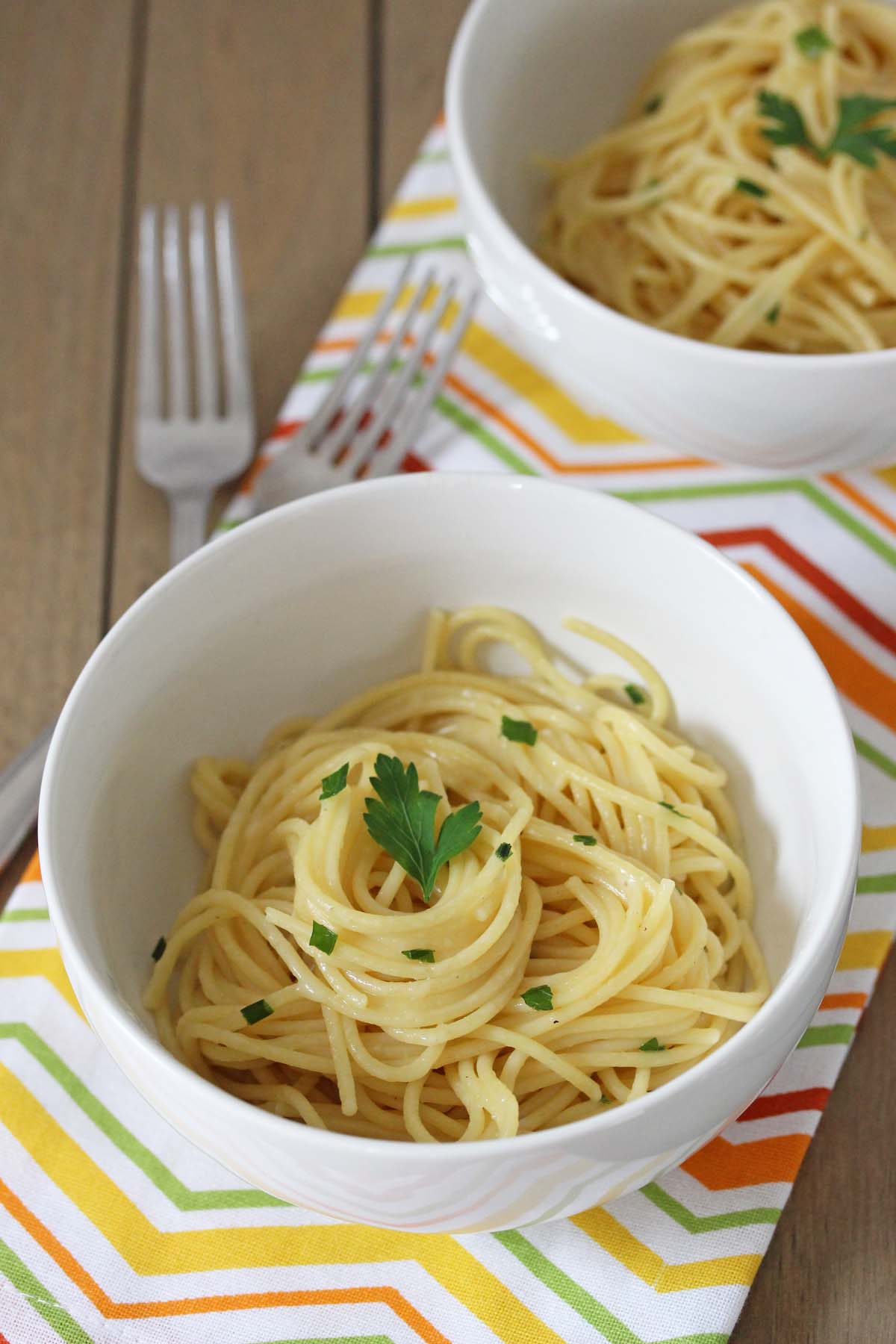 You've undoubtedly heard of Cacio e Pepe. I am sure I will have a post to honor that dish unto itself – it's simple yet satisfying flavors. For now though, I wanted to share an equally simple and flavorful dish using the Parsley Chive butter from my last compound butters post.
Parsley, chives, butter, cheese, pepper, and noodles. Really, its that simple, but the dish is amaaaaaaazingly good. If you have some of this compound butter sitting around to use, this dish comes together as fast as you can cook the pasta (remember al dente here folks). You are going to probably want seconds…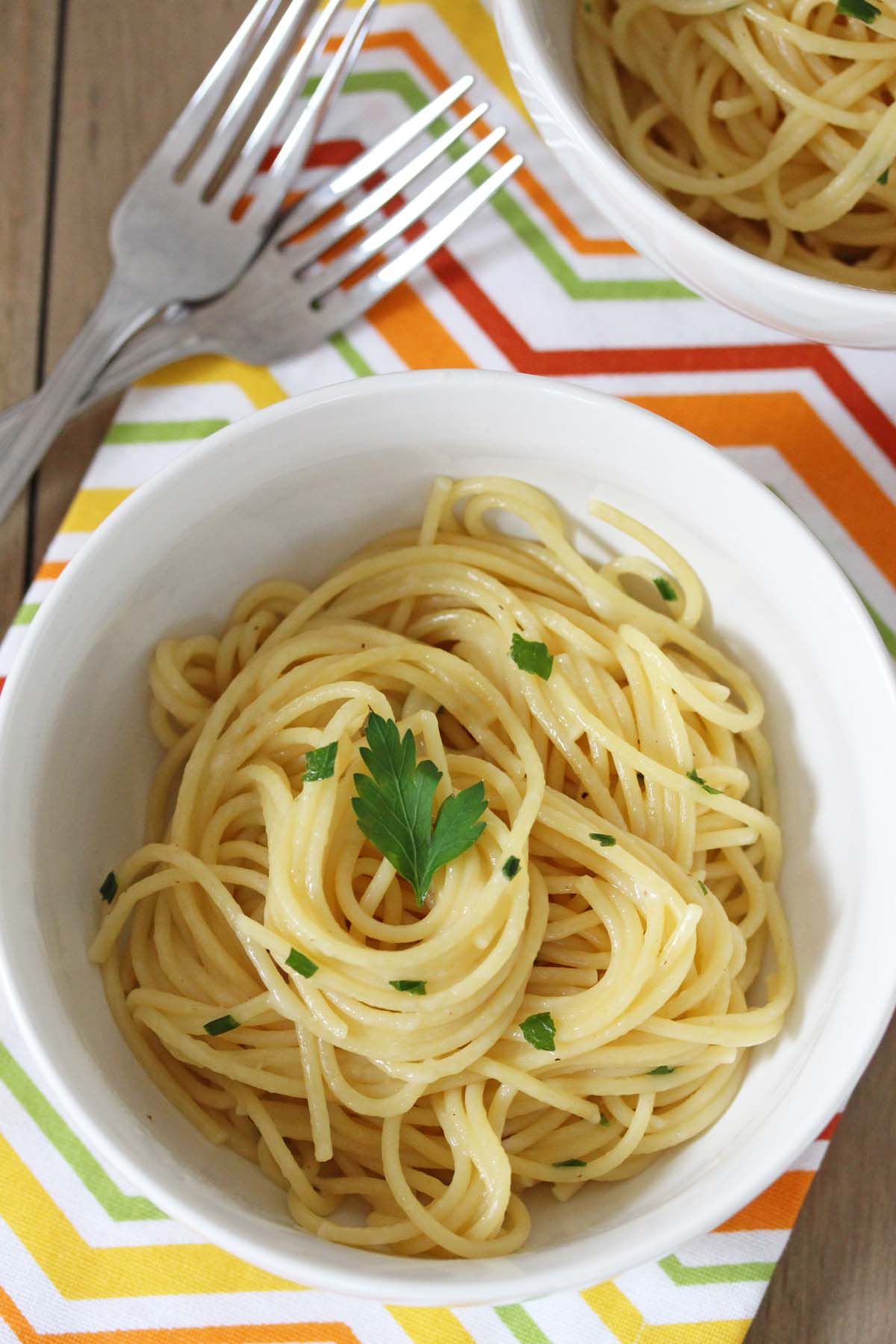 Parsley Chive Butter Noodles
Yield: 4 servings
8 ounces of dry spaghetti noodles
salt
3 tablespoons of parsley chive butter
1/2 cup of white cheddar cheese, grated plus more for topping
reserve 1/3 cup of pasta water*
black pepper to taste
Directions
In a large pot of salted water, cook pasta until al dente according to the directions on the package. Drain noodles, *reserving 1/3 cup of pasta water.
Transfer the noodles to a large bowl. Add the butter, cheese, pasta water, and black pepper. Using a pair of tongs, gently toss to coat the noodles. Serve immediately and enjoy!