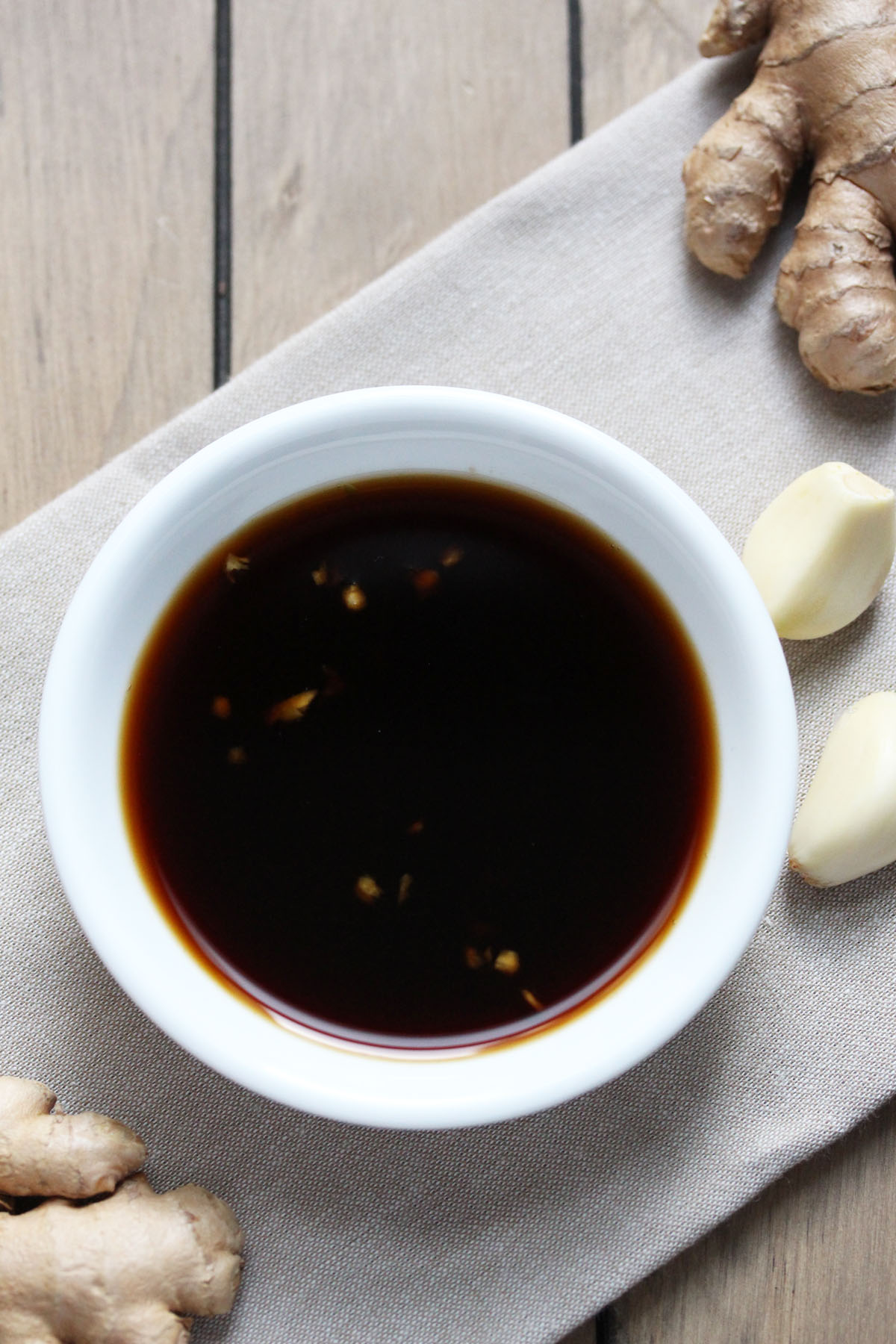 Today's recipe is one that I have been making a lot. As in at least once a week, what can I say we love Teriyaki! Not only is this sauce super simple to make but its super delicious as well.
With only a few simple ingredients (which has been a bit of a theme around here lately) you will have a delicious, dip-able, brush-able sauce perfect for boosting the flavor in some of your favorite dishes. You will be seeing more recipes involving this sauce so stay tuned!
Teriyaki Sauce
Yields: 2/3 cup of sauce
1/4 cup of water
1/4 teaspoon of ginger, minced
1 clove of garlic, minced
1 tablespoon of rice vinegar (I prefer the all natural kind)
1/4 cup of soy sauce
2 tablespoons of dark brown sugar, lightly packed
Directions
In a small bowl whisk together the water, ginger, garlic, rice vinegar, soy sauce, and brown sugar until combined.