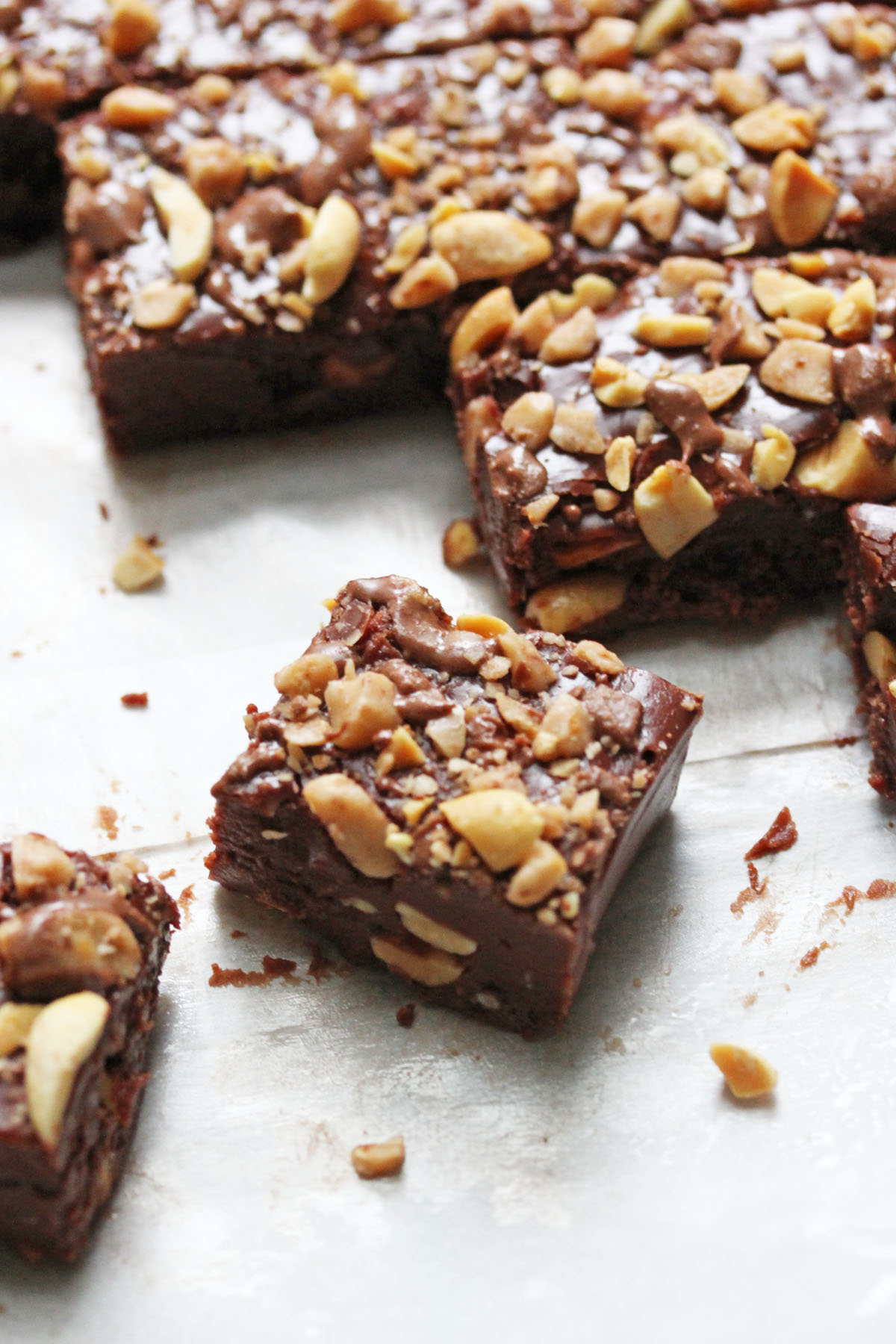 I wish there were punch cards for bags of chocolate chips. . . so after the bazillionth bag you get a free bag, so you can, ya know, start all over again. Just a thought! Like most, my kitchen has been holiday baking central, starting with a cookie competition earlier this month (The Brooklyn Cookie Takedown), mixed with an assortment of baked goodies, and ending in a batch of this creamy, crunchy peanut and toffee fudge!
Fudge is a Christmas must have in our home and though I tried to resist making a batch due in part to all the other sweets I have been whipping up I just couldn't hold out. I wanted to add a bit of a twist to the more traditional walnut fudge I typically make so I added peanuts, toffee pieces, and a few tablespoons of crunchy peanut butter to give it a bit more of a crunch making a nice contrast to the deliciously sweet and creamy fudge. This fudge is so amazing and I love the combination of peanuts and toffee together.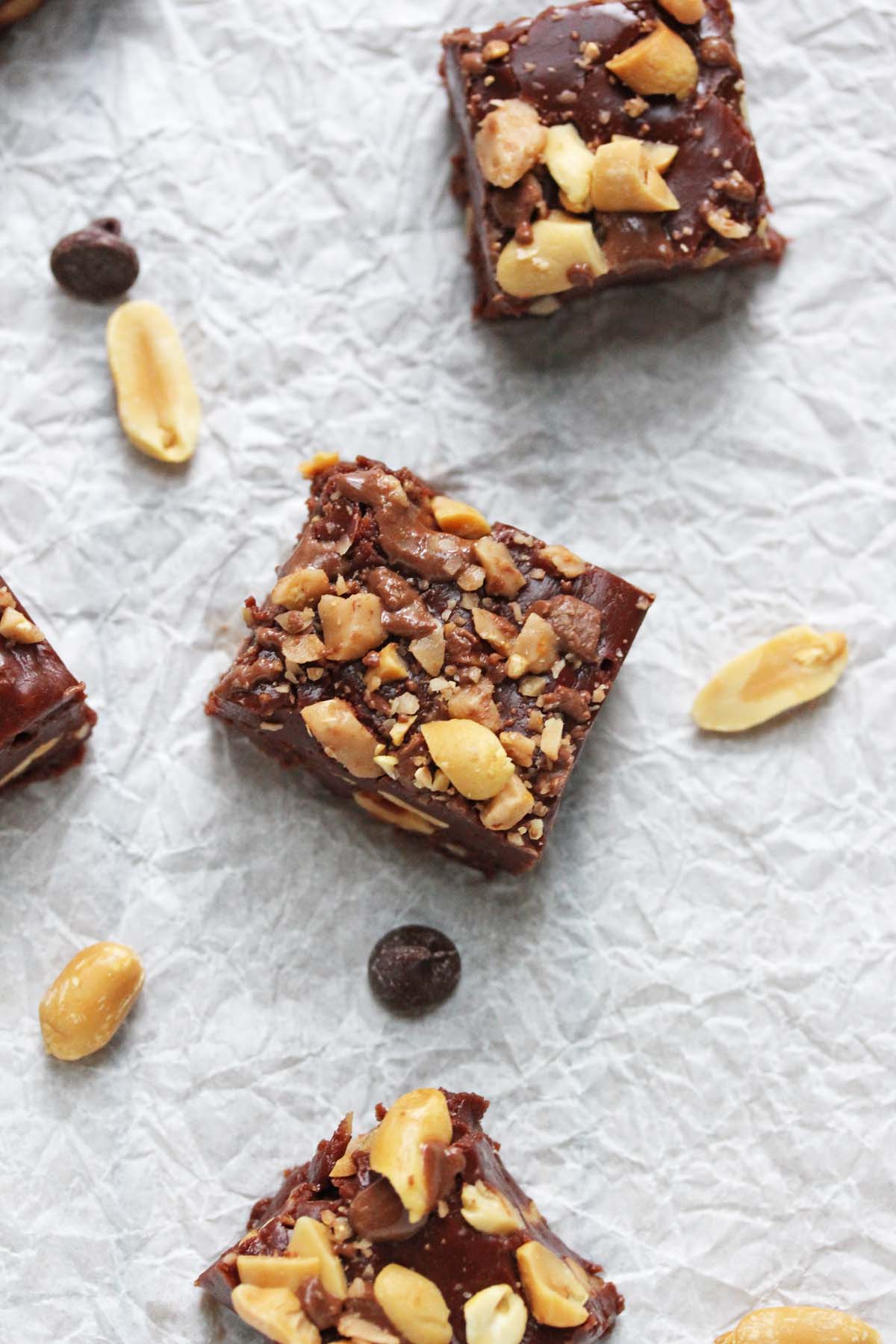 Peanut and Toffee Fudge
Yield: 36 pieces
4 tablespoons of unsalted butter, softened plus more for the pan
3 cups of mini marshmallows
1 cup of granulated sugar
1/2 cup of heavy cream
1/4 teaspoon of salt
1/2 teaspoon of pure vanilla extract
2 tablespoons of peanut butter ( I used crunchy)
1 12oz bag of semi-sweet chocolate chips
1/2 cup of chopped peanuts ( I used a mixture of roasted peanuts and salted peanuts)
1/2 cup of milk chocolate heath bar toffee pieces
Directions:
Butter and line an 8×8-inch square pan with parchment paper, leaving a bit of over hang on each side of the pan. Butter the parchment paper.
In a large saucepan add the butter, marshmallows, sugar, heavy cream, and salt. Cook over medium-low heat stirring often until the marshmallows are completely melted. About 10 minutes.
Remove the marshmallow mixture from the heat and add the vanilla, peanut butter, semi-sweet chocolate chips, 1/4 cup of the chopped peanuts, and 1/4 cup of the toffee pieces Stirring until the chocolate is melted.
Pour the fudge into the prepared pan and smooth out the top. Sprinkle with the remaining peanuts and toffee. Let the fudge cool for 30 minutes. After 30 minutes refrigerate the fudge until set. About 1 hour.
Once the fudge is set you can use the overhanging parchment to remove the fudge from the pan. On a cutting board, cut the fudge into pieces and enjoy!
Store the fudge in an air tight container in the refrigerator for up to 5 days.