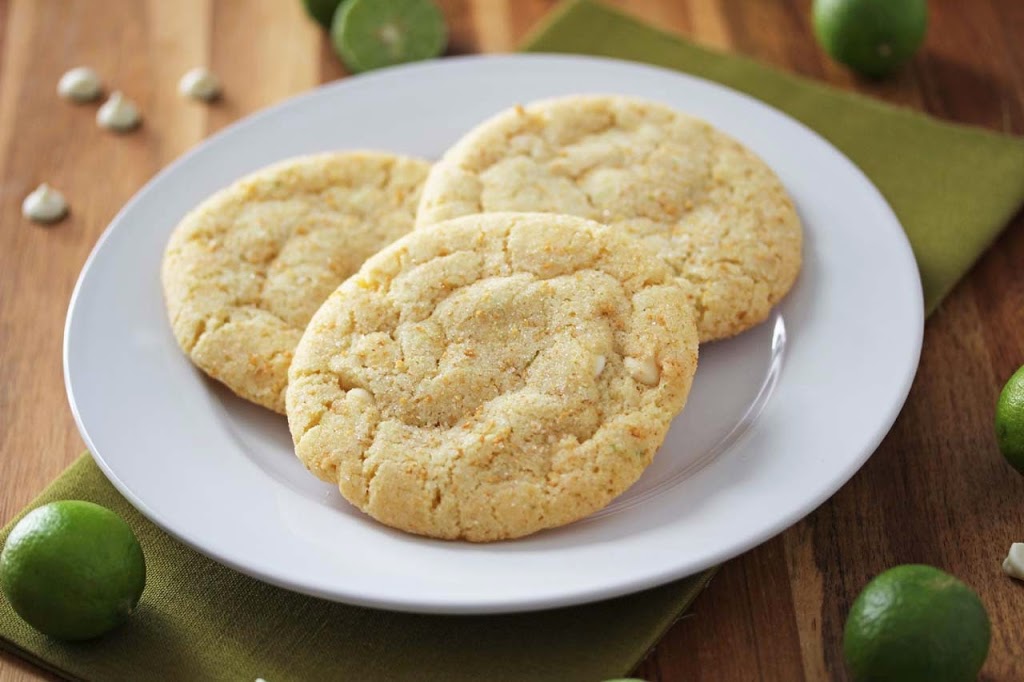 These key lime pie cookies are sure to brighten up your day and dare I say that making them is, well, easy as pie! In a previous post I mentioned that I had been working on a few cookie recipes. This one was inspired by sunny days and warm weather that I wish we had. The recipe is adapted from these chewy sugar cookies that I wrote about earlier combined with the delight of a sweet, tart, and creamy slice of key lime pie (crust included).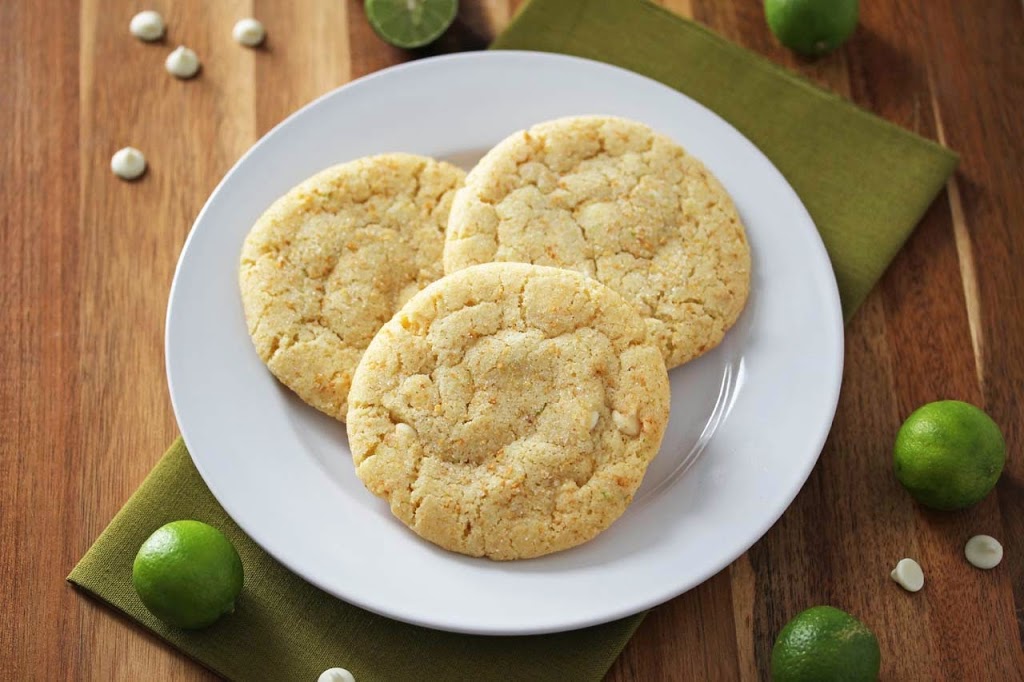 No fork needed to enjoy these key lime pie cookies, and I can assure you that these are every bit as delicious as the pie. The end result is a perfectly sweet and chewy cookie with fresh key lime flavor, hints of graham cracker, and creamy white chocolate chips throughout.
If you can't find key limes you can certainly use regular limes which will also be just as delicious.
Ingredients: (yields 16 two tablespoon sized cookies)
2 cups of all-purpose flour
1/4 cup of graham cracker crumbs, finely crushed, plus extra for rolling
1 teaspoon of baking powder
1/2 teaspoon of baking soda
1/2 teaspoon of salt
1 and 1/2 cups of granulated sugar, plus extra for rolling
1 tablespoon of key lime zest
2 ounces of plain cream cheese, softened and cut into cubes
6 tablespoons of unsalted butter, melted
1/3 cup of vegetable oil
1 large egg, room temperature
1 tablespoon of whole milk
1/2 teaspoon of pure vanilla extract
1 and 1/2 teaspoons of fresh key lime juice
2/3 cup of white chocolate chips
Rolling:
3 and 1/2 tablespoons of granulated sugar
1 and 1/2 tablespoons of finely crushed graham cracker crumbs
Directions:
Preheat the oven to 350 degrees and line two large baking sheets with parchment paper.
In a medium bowl whisk together the flour, graham cracker crumbs, baking powder, baking soda, and salt. Set aside.
In a large bowl add the sugar and lime zest. Using your fingers rub together the sugar and lime zest until fragrant and slightly damp.
To the sugar and zest mixture add the cream cheese and melted butter and whisk until combined and smooth. Add the oil and mix until incorporated. Whisk in the egg, milk, vanilla, and lime juice until combined.
Slowly add the flour mixture in two parts and mix until just combined. Do not over mix. Fold in the white chocolate chips until incorporated.
Place the remaining sugar and graham cracker crumbs in a shallow dish or pie plate for rolling the cookies. Give this sugar mixture a quick stir to combine.
Shape the dough into 16 two tablespoon sized balls and roll them into the graham cracker and sugar mixture. This dough is quite soft so you will want to work quickly when shaping and rolling them.
Place the cookies about 2 inches apart onto the prepared baking sheets. Using a drinking glass gently flatten each cookie and sprinkle a small amount of the rolling mixture over the tops of the cookies. Discard any remaining rolling mixture.
Bake the cookies for 11-13 minutes and the bottoms are lightly golden brown. Rotate the cookies halfway through the bake time. Allow the cookies to cool on the baking sheets for 5 minutes and transfer to a cooling rack to cool completely.