Funfetti Chocolate Chip Cookies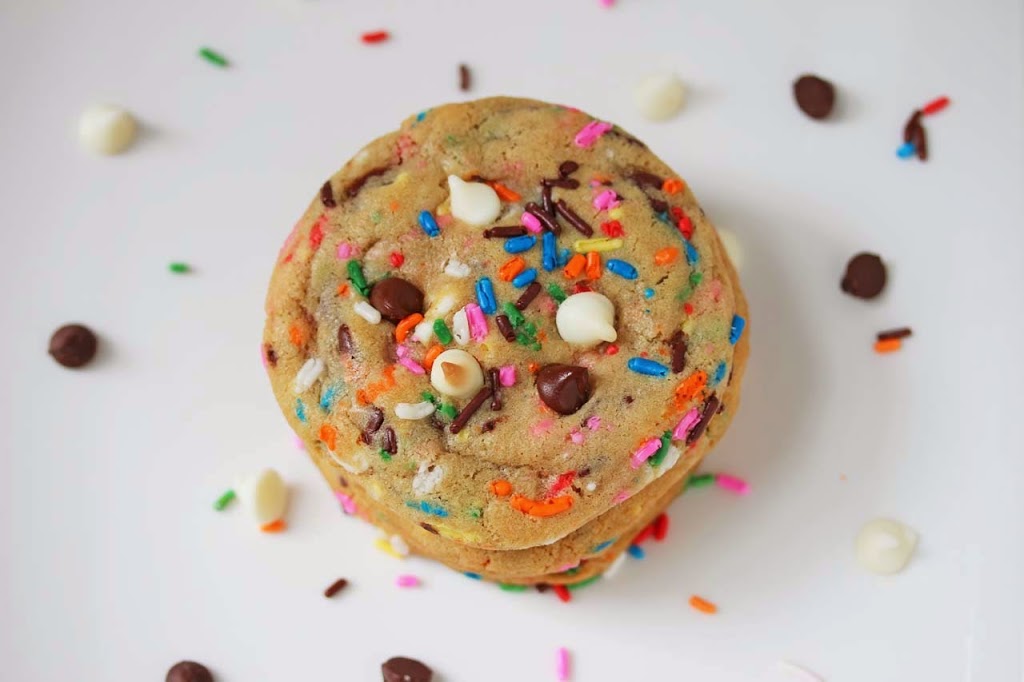 This week turned out to be pretty sweet! On Saturday I volunteered at the NYC bake sale for No Kid Hungry. The weather was lovely and I had a great time meeting lots of new people and fellow food bloggers all while supporting a great cause.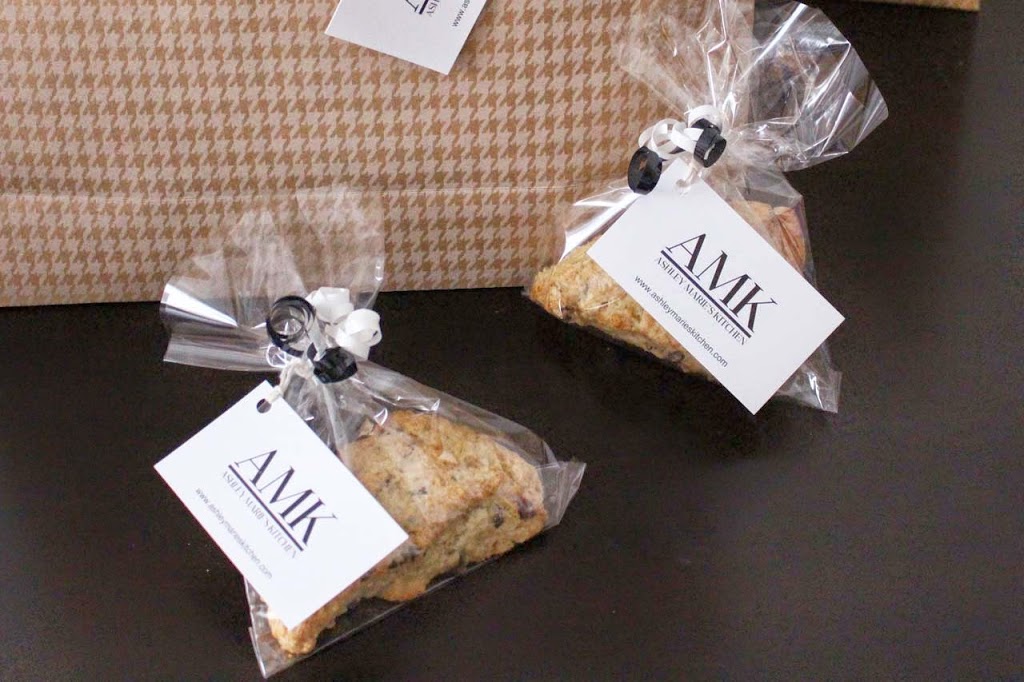 It was quite exciting to have other people outside of my friends and family sample some of my baking. For the bake sale I made a batch of these scones.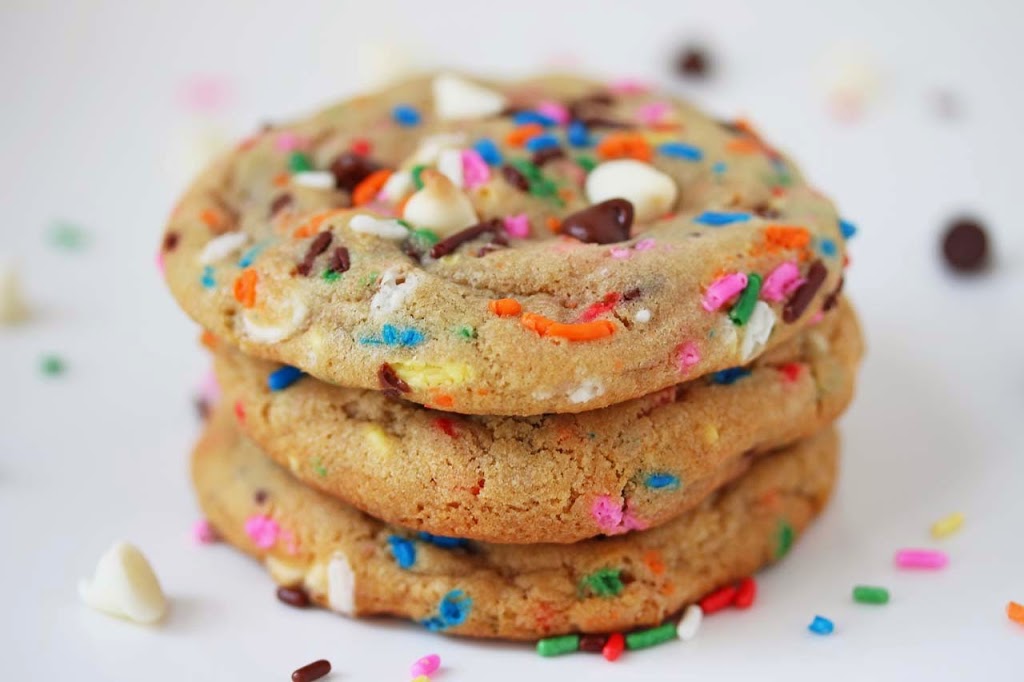 Ending on a sweet note I prepared a batch of chewy chocolate chip cookies loaded with bright sprinkles. Crisp edges and a chewy center with two types of chocolate chips and added texture and color from the sprinkles make these a simple, fun and easy way to jazz up your chocolate chip cookies. Perfect for celebrations or to go with your favorite weekend television shows.
Funfetti Chocolate Chip Cookies
Source: Ashley Marie's Kitchen
Yields: 18 two tablespoon sized cookies
2 cups and 2 tablespoons of all-purpose flour
1 teaspoon of baking soda
1/4 teaspoon of salt
3/4 cup (1 and 1/2 sticks) unsalted butter, room temperature
1 cup of light brown sugar, packed
1/2 cup of granulated sugar
1 large egg and 1 egg yolk, room temperature
2 teaspoons of vanilla extract
1/2 cup of white chocolate chips
1/2 cup of semi- sweet chocolate chips
1/2 cup of sprinkles
Directions:

Whisk together the flour, baking soda, and salt in a large bowl. Set aside.


In the bowl of an electric mixer with the paddle attachment, cream together the butter, brown sugar, and granulated sugar until fluffy. About 3 minutes. Add the egg, egg yolk and vanilla. Mix until combined. Gradually add the flour mixture until just combined. Make sure not to over mix. Fold in the chocolate chips and the sprinkles until incorporated.
Cover the dough with a piece of plastic wrap and refrigerate for 1 hour.
With 30 minutes left on the chill time preheat the oven to 325 degrees and line two baking sheets with parchment paper.
Use a 2 tablespoon sized cookie scoop. Place the rounded dough about two inches apart onto the prepared baking sheets. I pressed a few extra chocolate chips onto the tops of each cookie.
Bake the cookies for 15 -18 minutes, or until the edges are golden brown and the tops are still slightly soft.
Let the cookies cool for 5 minutes on the baking sheets before transferring to a cooling rack to fully cool.