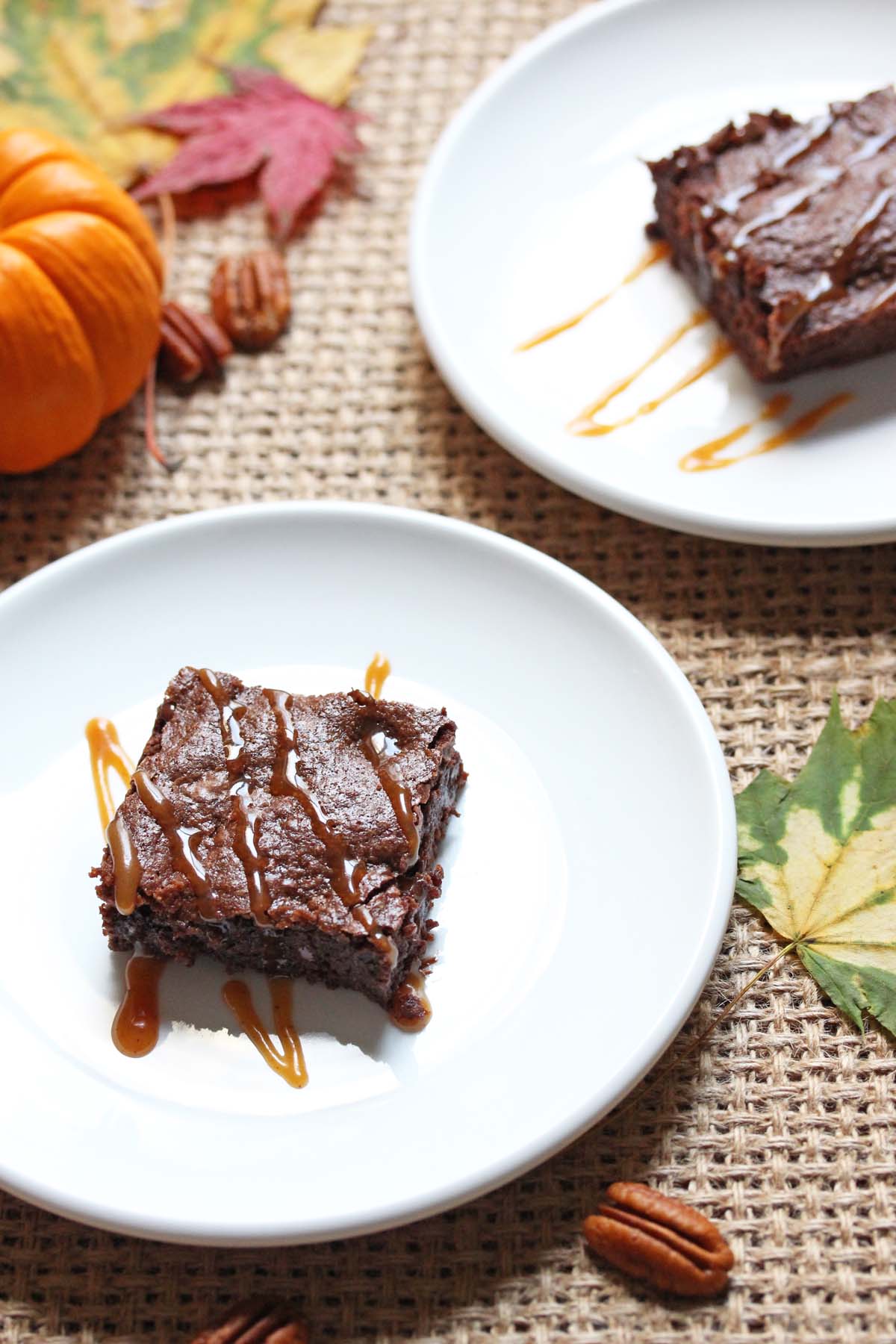 I hope you have some of that delicious pumpkin caramel left from my last post. But, if you are like me, you had to make another batch. These brownies are worth it though, let me tell you.
We just got back from a trip out on Long Island where I picked up those beautiful fall leaves you can see from around the village as we walked about. We had some rain and as the weather cooled out there I got the craving for a warm dessert. These warm and gooey brownies, fresh out of the oven, were the perfect treat to end a fantastic vacation!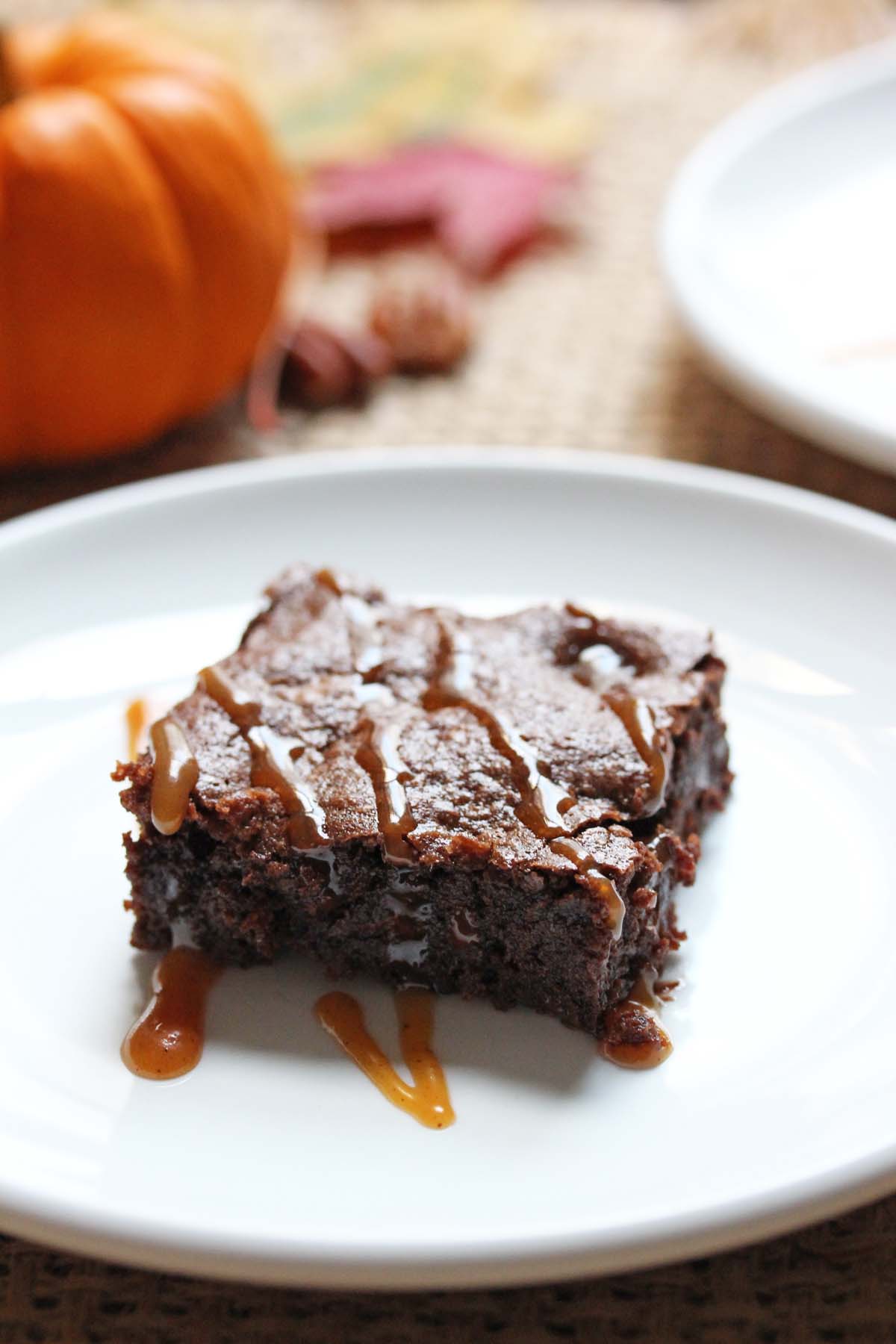 Dense, moist, rich chocolate brownies with a hint of bourbon, a smattering of pecans, and a drizzle of pumpkin caramel over the top. Decadence! A wonderful dessert on their own, or with a dollop of whip cream, or even a scoop of ice cream – depending on how far you want to go 🙂
Bourbon Pecan Brownies
Yields: 16 large brownies
1 cup of all-purpose flour
1 teaspoon of baking powder
1/4 teaspoon of flaky sea salt
1 ounce of bittersweet chocolate, roughly chopped
3 ounces of unsweetened chocolate, roughly chopped
1 cup of unsalted butter
1 and 1/2 cups of granulated sugar
4 large eggs, room temperature
2 Tablespoons of bourbon (optional)
1/2 cup of chopped pecans
3/4 cup of bittersweet chocolate chips
Directions
Preheat the oven to 325 degrees and grease a 9×13 inch baking pan. Line the pan with a piece of parchment paper with a 2-inch overhang of parchment paper on two sides. Lightly grease the parchment paper.
In a medium bowl whisk together the flour, baking soda and salt.
In a large, heavy bottom saucepan melt the butter,1 ounce of bittersweet chocolate and 3 ounces of unsweetened chocolate over medium low heat. Stirring constantly until melted and smooth. About 5 minutes.
Remove from the heat and carefully transfer the chocolate mixture to the bowl of a electric mixer. Allow to cool slightly. Using the paddle attachment mix in the sugar until combined. Add the eggs and bourbon and mix until incorporated. Gradually add the flour mixture and mix until just combined, with some flour streaks remaining. Fold in the chocolate chips and pecans. Make sure not to over mix.
Transfer the brownie batter to the prepared pan. Bake for 25-30 minutes or until a toothpick inserted into the center comes out clean. Allow the brownies to cool before slicing. Enjoy!