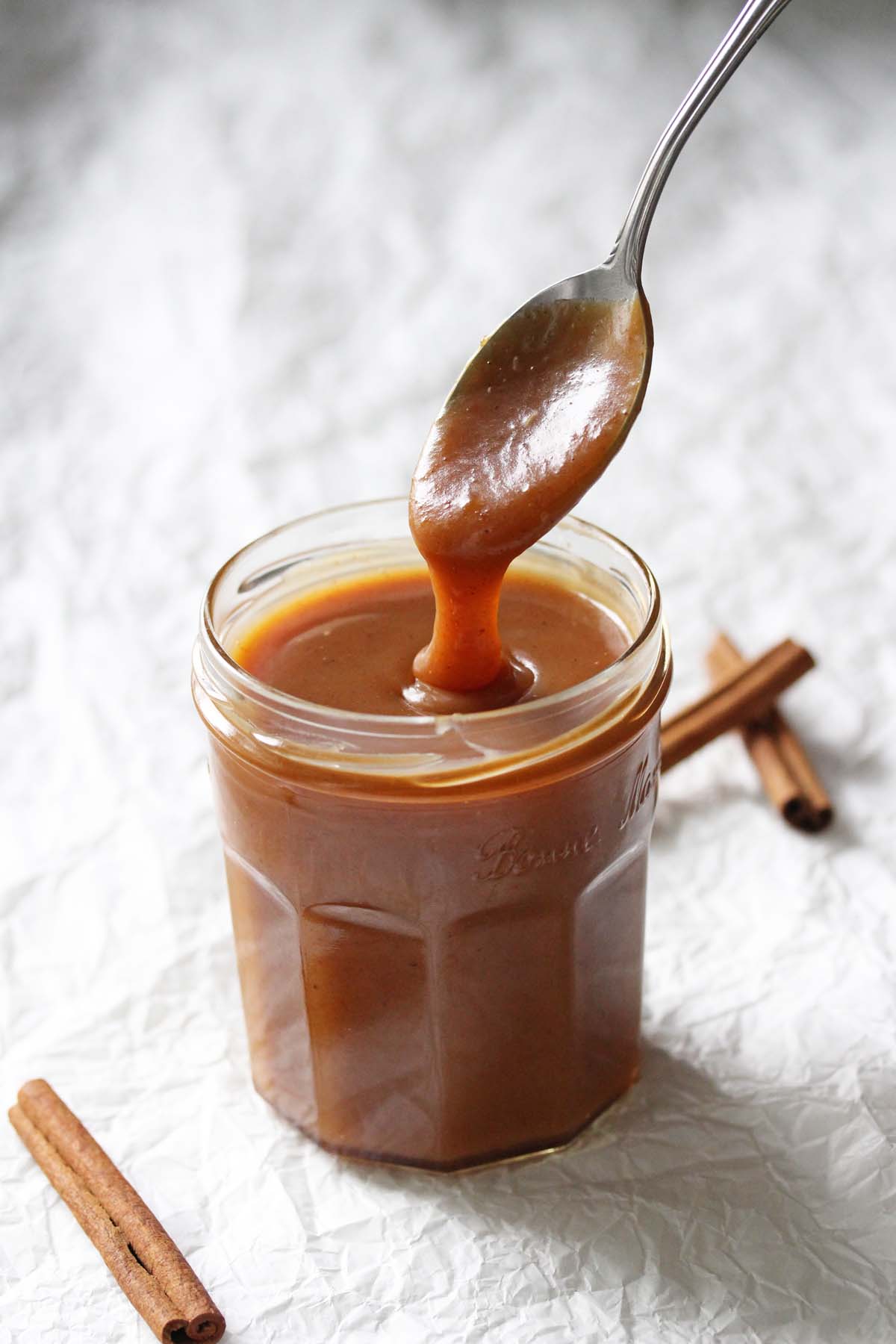 Celebrate the fall season with some salted pumpkin caramel! Salty and sweet caramel-y goodness with hints of pumpkin and warm spices.
Oh my gooodness you guys this caramel sauce is absolutely AMAZING! Sorry for yelling, but it's true. Not only is it absolutely delicious by itself it is versatile as well. From an ice cream topping to a sweetener for a cup of coffee (soooo goood). The options are almost endless, and stay tuned because I have another recipe coming up using this caramel as well!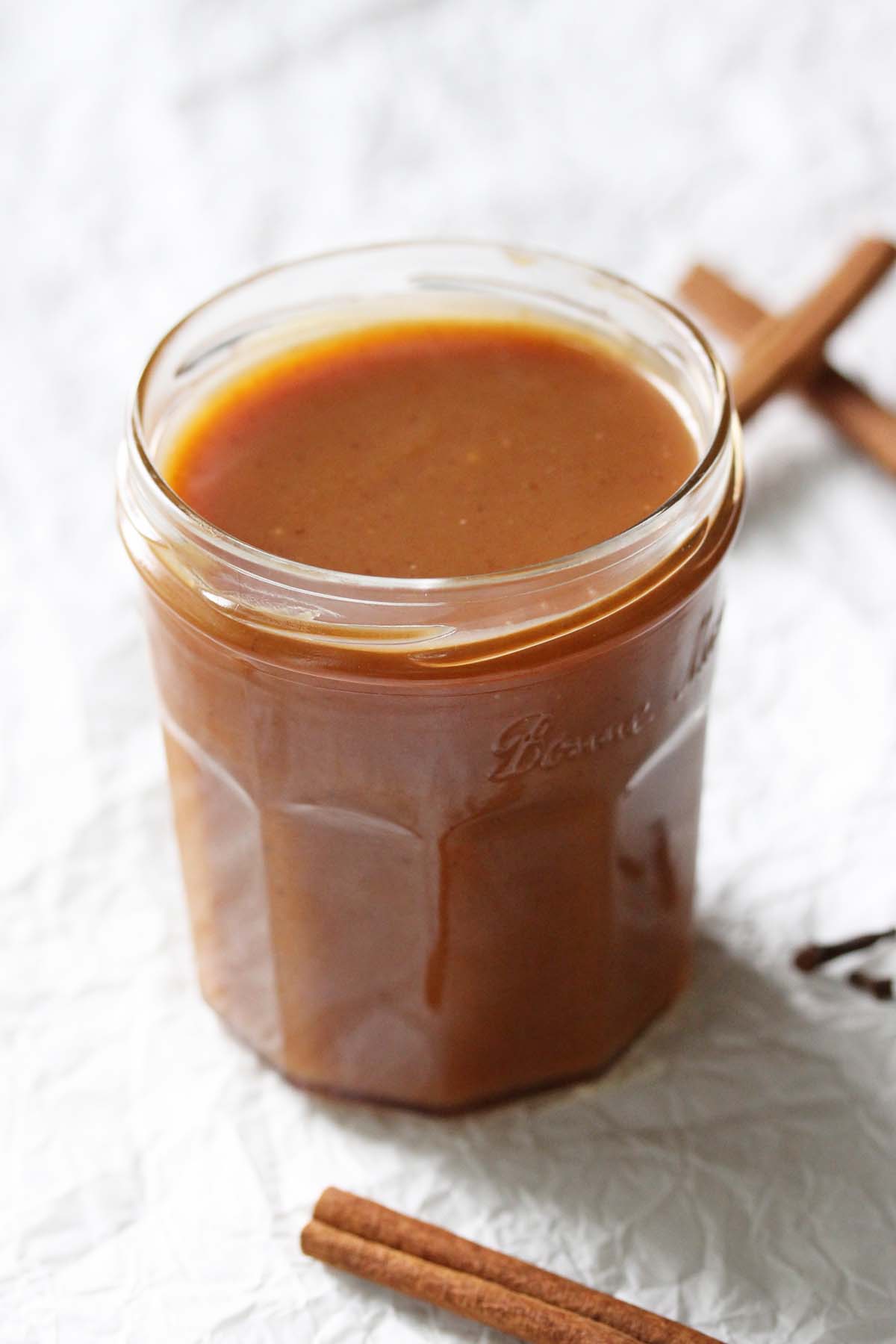 If you are looking for some other pumpkin recipes to help you use up some of the pumpkin puree try one of these; Baked Pumpkin Doughnuts or Pumpkin Blondies.
Pumpkin Caramel
Yield: 1 cup 
1 cup of granulated sugar
1/2 teaspoon of flaked sea salt
1/4 teaspoon of ground cinnamon
1/8 teaspoon of ground ginger
1/8 teaspoon of ground cloves
6 tablespoons of unsalted butter, at room temperature and cut into pieces
2/3 cups of heavy cream
2 tablespoons of pumpkin puree
Directions
Heat the sugar in a large, heavy bottom sauce pan over medium high heat whisking constantly. As the sugar mixture heats up it will begin to form clumps. Continue whisking until the mixture turns a golden amber color. Be careful not to burn.
Remove the melted sugar from the heat. Then add the butter, spices and the salt. Stir until the butter is melted. Be careful on this step because this will foam up.
Return the mixture to the heat. Slowly, add the pumpkin puree and the heavy cream, using caution again as you mix. Whisk until combined and even in color (should be about one minute.)
Finally, remove it from the heat, and let the caramel cool. Store the cooled caramel in a jar with a tight lid in the refrigerator.