Sausage and Peppers Skillet Pizza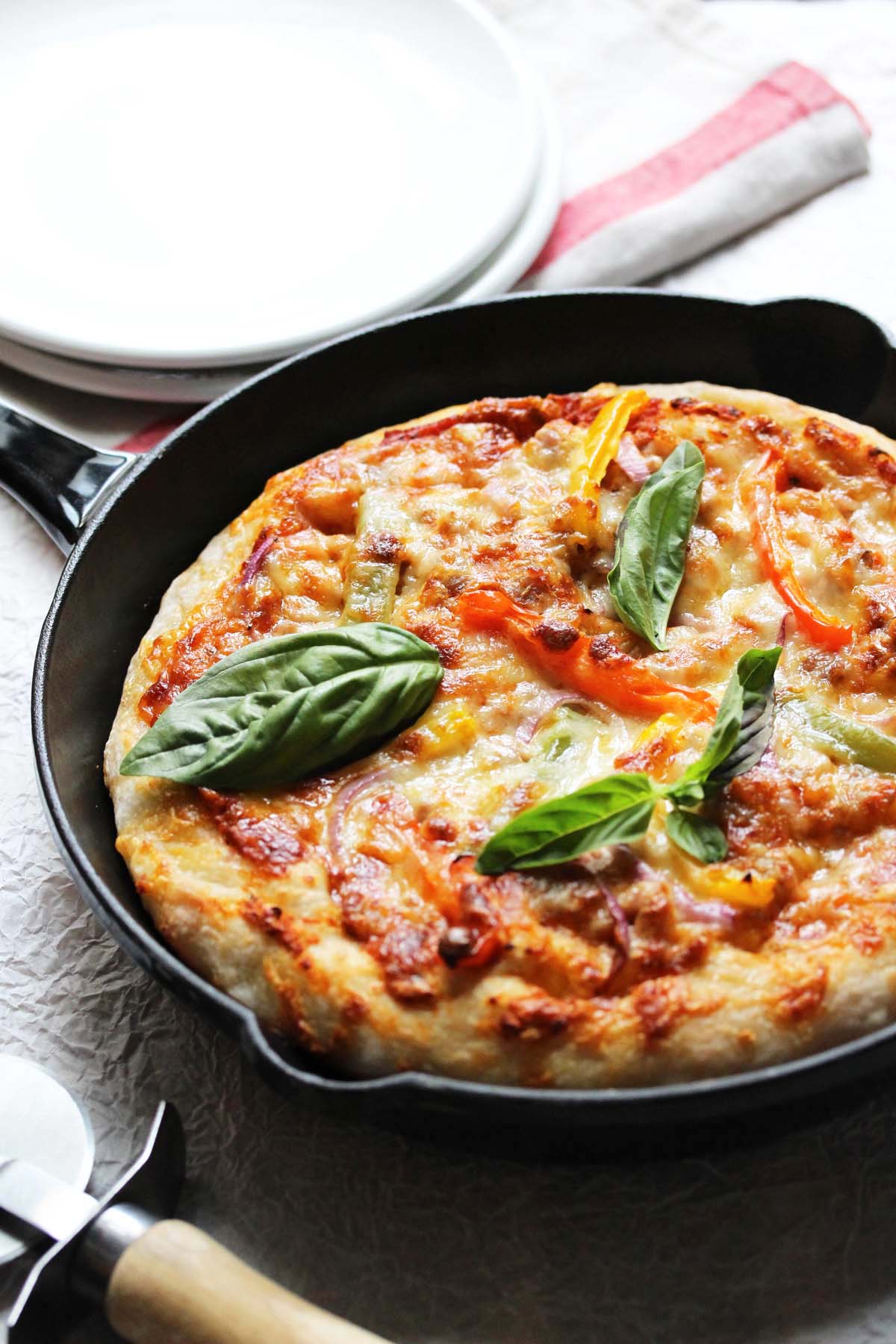 Let the pizza making begin! Now that the temperature has finally started to cool down I can bake up all sorts of breads and pizzas more freely without working up a sweat just by preheating the oven. Starting with this skillet pizza!
I made this pizza with a thicker crust and enjoyed it. If a thicker crust isn't your thing though, you can always reduce the amount of dough being used and adjust the baking time.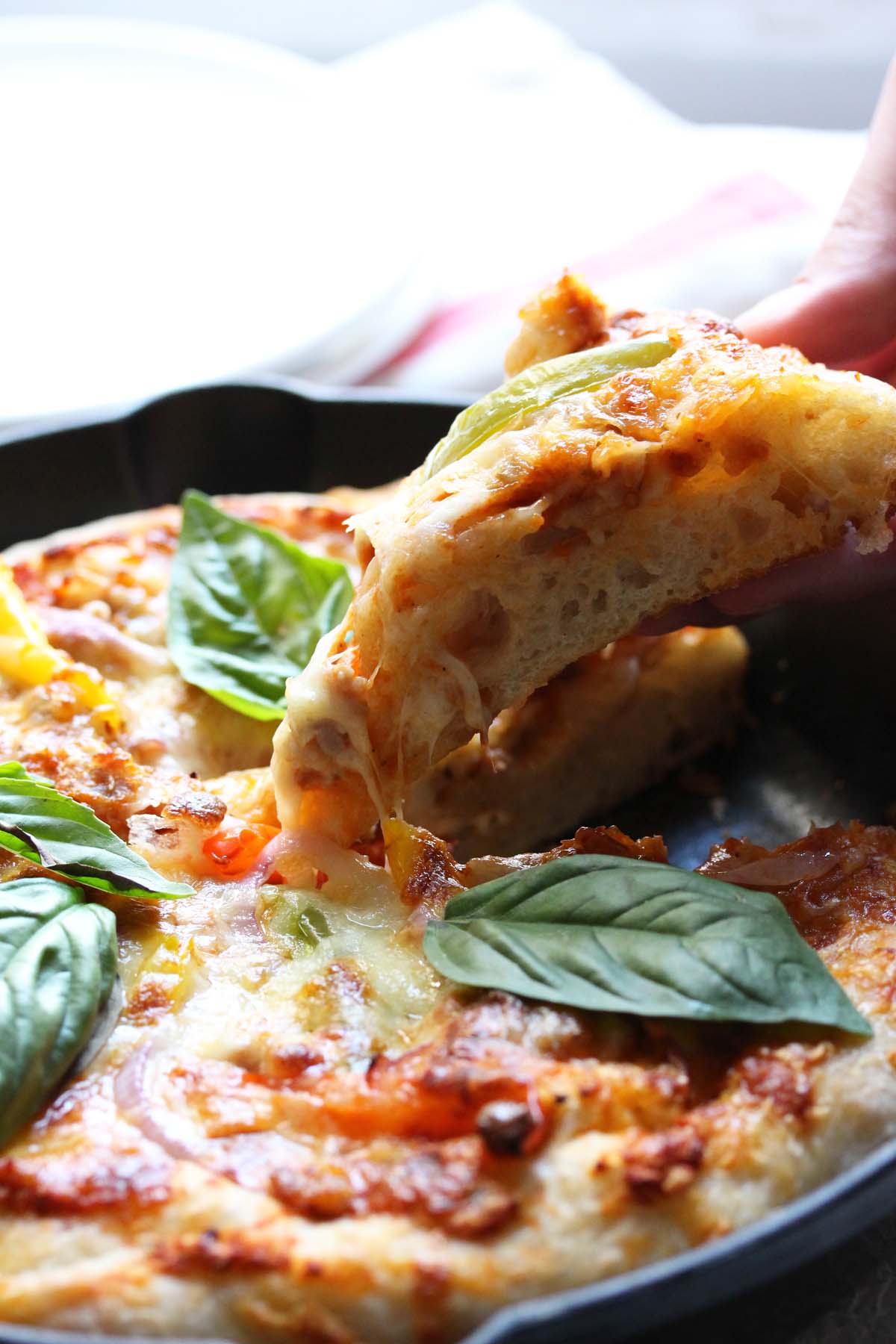 As an avid user of a baking stone I must say that I was pleasantly surprised as to how perfectly golden and crisp the crust came out. This pizza was amazing and gone in a flash. Seriously right after this photo shoot the pizza was devoured. I guess I shouldn't take so long to shoot pictures of our dinner, hehe.  A crisp golden crust loaded with sweet Italian sausage, fresh bell peppers, and three types of cheese. I am already planning out my next skillet pizza recipe…
Sausage and Peppers Skillet Pizza
Yields: 2-4 servings
1 pound pizza dough, store bought or homemade (check out my version here)
1/3 pound of sweet Italian sausage removed from casing- cooked and drained
1/4 cup of pizza sauce, store bought or homemade (check out my version here)
3/4 cup mixed of fresh bell peppers and onions, sliced into 1/4 inch strips
4 ounces of cheese (I used a mix of aged white cheddar, Mozzarella and Parmesan)
Fresh basil to garnish (optional)
Directions
Preheat the oven to 450 degrees
Lightly oil the bottom of a 10-inch cast iron skillet. (I used an enameled cast iron skillet)
Using your fingertips, evenly press the dough into the pan and to the edges. With a fork poke a few holes in the bottom of the crust.
Spread 1/4 cup of sauce onto the dough, making sure to leave an open edge all the way around for the crust.
Sprinkle the cooked sausage on top of the sauce. Add 2 ounces of cheese on top of the sausage. Top with the sliced vegetables and remaining cheese.
Bake for 28 minutes or until the crust is golden brown and the cheese it melted. Use caution when removing the skillet from the oven as the handles will be extremely hot. Allow the pizza to cool a bit before serving.
Garnish with some fresh basil and enjoy!